Brand Guidelines & Toolkit
About Ventura County Community Foundation
Established in 1987, the Ventura County Community Foundation has focused on building philanthropy in our region by stewarding legacies through careful management of the charitable capital entrusted to us. We are committed to a long-term perspective for Ventura County. We honor donor intent by protecting endowments forever and we specialize in connecting philanthropic resources with community needs for the benefit of all. We invest in the future through scholarships, grant making, and collaborative partnerships.
If you are a member of the media who wants to know more about our work, please contact Lauren Graf, Marketing & Communications Officer, at lgraf@vccf.org.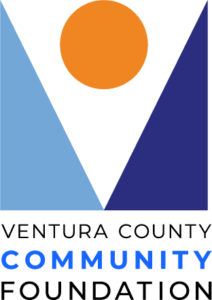 In some cases, the primary logo is not compatible.
This secondary logo, to be used when the primary logo is unusable, adds flexibility in logo usage.

Ventura County Community Foundation's secondary logo is a full-color vertical logo. Use this variation when a more vertical application is needed, such as on a square or circle canvas.
The brandmark acts as a watermark to add vibrancy and versatility to the brand. It can be used over images as an identified (when applicable) to create brand awareness. It is available in full color as well as black and white.

The brandmark is not to replace the primary logo but to use in congruence with the logo, while broadening our expression. The brandmark should not be used in any other colors.