Thank You! 2023 Scholarships
Dear Friends of VCCF, 
We would like to offer the greatest congratulations to all our scholarship recipients for the 2023 VCCF Scholarship season, and we'd also like to give the biggest thanks to both our donors and our scholarship selection committee! To give just a glimpse into the gratitude and life-changing impact of the scholarships for our community's students, please watch the video of messages of gratitude from our scholarship recipients. We hope you are just as inspired by the power of giving of of our donors and by our students' determination to follow their dreams as we are.
To Our Dear Scholarship Donors
VCCF again thanks our donors for your generous support of our Ventura County students. Because you believe in our students' power to chase their dreams and create a brighter future for Ventura County, you have made the incredible impact of our scholarship program possible. Each and every one of our scholarships represents a life changed for our students. If you have not done so already, please watch the video above to feel the gratitude of the recipients who can now follow their educational goals thanks to you. From all the recipients, and all of us at the Ventura County Community Foundation, we would like to extend our most heartfelt thanks for helping to make their dreams a reality.
To Our Scholarship Recipients
We are truly blown away by each and every one of you, and by all your hard work. The entire VCCF community is so proud of you, between overcoming personal challenges and growing beyond the setbacks of the Covid-19 pandemic. It is an honor for VCCF, our many generous donors who make this support possible, and our scholarship selection committee volunteers, to be by your sides, as you work towards your educational dreams.
We cannot emphasize enough just how proud we are of you all and all your accomplishments, and we are so excited to see what the future has in store for you!
To Our Selection Committee
We are immensely grateful for the dedication of our scholarship collection committee. This season, our incredible volunteers read over 6,000 applications from 980 applicants. On average, each volunteer read 60 applications, totaling to thousands of collective hours working to help our students reach their academic dreams. None of this would be possible without your tireless service, and once again we would like to thank you all for what you do.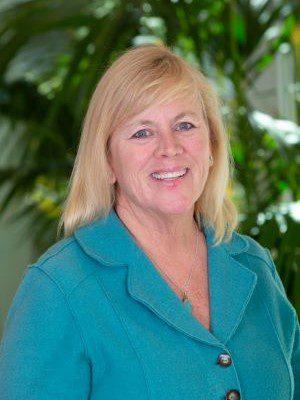 A Letter from Our Scholarship Director
What an incredible year for the VCCF Scholarship Program! In the last 11 months, our major goal has been to take a closer look at the systems we use to administer this program and work to improve and streamline those systems and related processes, as the program continues to grow each year. We want to be able to scale this work and give our team more time to be in the field recruiting new partners and broaden our application pool.
One of the biggest changes we made was to really leverage our technology to lighten the administrative burden of this program, and it has paid off!!! We are now using our online scholarship platform to confirm scholarship awards and collect required paperwork from students. This simple change has not only saved many, many trees, but staff time, postage and scholarship processing time. In July 2023, we were able to process and mail more than 100 scholarship checks to colleges and universities throughout the country. This is a huge improvement over the past years. 
The other priority we are working on is a "deep dive" audit on our scholarship portfolios. I want to send a very special thank you to my partner in this work, Tracy Tagawa, VCCF's Compliance Director. While at times it felt like were drinking from the firehose, we stuck together, learned a lot, and at times and laughed out loud after finishing each other's sentences. 
Finally, I want to thank another fantastic partner in this work, our Scholarship Coordinator Emily Marostica, who started with us in January. Emily picked this work up in no time, and her database knowledge is incredible. She comes to work each day with a smile and a can-do spirit, and I am so thankful for her partnership in this work.
Thank you all for your continued support!
Kirsti Thompson, Scholarship Director