805 UndocuFund Winter Storm Update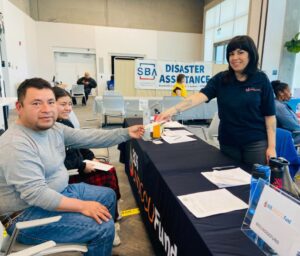 Our friends at 805 UndocuFund have been hard at work this rainy season supporting local undocumented families through the storms. View the presentation below to see some of their incredible work and the families they're helping through the disasters.
805 UndocuFund is a 501 c(3) corporation governed by a volunteer board of directors that mobilizes resources when disaster hits, providing short-term financial relief to undocumented residents, and advocates for long-term systems change to ensure immigrants are effectively included in disaster mitigation, preparedness, response and recovery.