Because You Gave, VCCF 2021 Scholarship Recipients
Once again, the COVID-19 Pandemic prevented us from celebrating and honoring the 2021 VCCF scholarship recipients at our annual VCCF scholarship reception. Although we are disappointed to miss another year of gathering in person, the health and wellbeing of our students and donors is our priority. Since the 2020 #BecauseYouGave campaign was so successful, we opted to continue the campaign featuring the 2021 recipients.
Our students submitted wonderful stories and photos of how VCCF scholarships are impacting their families, their education, and their future. Please click below to see the moving stories of our 2021 VCCF scholarship recipients.
TO OUR DEAR SCHOLARSHIP DONORS
Once again, thank you so much for your continued commitment and dedication to our Ventura County students. Your continued support through the funds granted by your scholarships truly creates meaningful change for these students and is an investment back into our community.
We wanted to find a way to thank you for all you do to make educational dreams a reality for so many students and we believe that the best 'thank you' is hearing directly from the students themselves. As you can see by the video, your generosity is truly changing the lives of so many students!
A MESSAGE TO OUR SCHOLARSHIP RECIPIENTS
We are so proud of you and all your hard work. Your resiliency inspires us all! Even through a global pandemic you managed to thrive in your education and remain committed to bettering your community. We are grateful to support you in your journey, thanks to the generous contributions of our VCCF scholarship donors.
Please click below for a Message from Leah Lacayo, VCCF Board Member, VCCF Scholarship Selection Committee member, and Destino Scholarship fund holder and your VCCF Scholarship Director Dr. Cristina Miranda.
Once again, we are so incredibly proud of all that you have achieved, and we cannot wait to see what you will do next!
TO OUR SELECTION COMMITTEE
We cannot thank you enough for the amount of time you invested in reviewing VCCF scholarships this year. VCCF had nearly 3000 scholarship applications, and there is no way we would have been able to review them all without you!
Thank you for your continuous support of VCCF's scholarship program and our Ventura County students. We could not do this work without you or our donors!
A MESSAGE FROM OUR CHIEF OPERATING OFFICER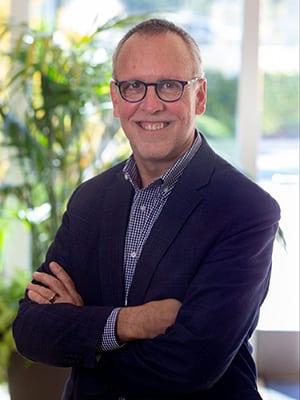 As the Chief Operating Officer of the Ventura County Community Foundation, I am honored to work with an exceptional team of talented and passionate professionals such as our Scholarship Director Cristina Miranda.
We would not be able to do this vital work without the VCCF Scholarship Committee. These volunteers made it possible for VCCF and our donors to award more than $1.1 million in scholarships to our local students. These scholarships represent a message to our young people that we believe in them and in their future and it is clear this financial and emotional support will send them out into this world with the confidence to succeed.
Best,
Jeffrey Lambert