Isabella Project Newsletter – September 2023
Para versión en español, ver más abajo | For Spanish, see below
Dear Isabella Project Steering Committee,
Santa Paula is on the brink of something truly transformative, something that's going to make a world of difference in the lives of our community's children, families, and community, and we couldn't be more grateful for your leadership in this journey.
Jack Hinojosa, Co-Chair of the Isabella Project and President & CEO of Child Development Resources, reminded us that for every dollar we invest, we can expect a remarkable return of $4 to $13 – maybe even more! That means better education, more jobs, improved health, and fewer social challenges like truancy and criminality.
And let's not forget the positive impact having accessible early childhood education will have on our local businesses!
By working together to create the necessary infrastructure, we will ensure our community taps into millions in state and federal funding each year. The result? A sustainable and high-quality early childhood education system for every child in our community.
We are so grateful for your dedication to making this happen. Your support and involvement are absolutely crucial. Please don't hesitate to reach out anytime and please continue to bring your creative and innovative ideas and solutions.
With gratitude,
Dr. Gabino Aguirre and Elvia Hernandez
Isabella Project Co-Chairs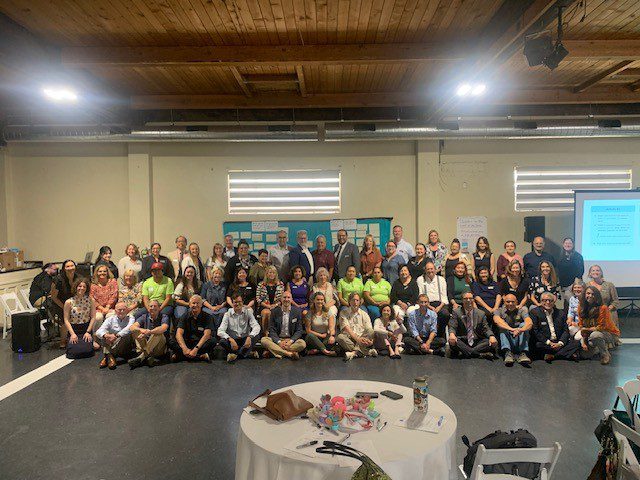 Ventura County Early Childhood Education Task Force Receives Urgent Funding from VCCF to Advance the Isabella Project
The Economic Development Collaborative (EDC), in partnership with Ventura County Office of Education, First 5 Ventura County, and Child Development Resources, has been granted first-year funding by the Ventura County Community Foundation to advance the Isabella Project. With the impending implementation of Universal Pre-K in California, the funding will be instrumental in addressing potential disruptions faced by early childhood education providers and fostering resilience during this transition.
Group Updates
VCOE Migrant Education Program Offering informational sessions Learn More
Women's Economic Ventures Emprendimiento Awards Ceremony was on August 23rd at VCCF. There were 45 awardees, including seven childcare businesses and Poder Popular! Learn More
Ventura County Community Foundation
• VCCF Board approved ~$845,000 of commitments to Isabella Project.
• Stacey Miller Public Affairs' branding and communications grant was approved by the VCCF Board in May 2023. It is focused on branding of the Isabella Project and creating a parent ambassador program.
• Funding is available for projects and possibility of connecting with existing projects:
— If you want to apply for funding, email Eileen Monahan
— If you are interested in existing projects, email Rebecca Strull from VIVA
• Reminder that if you can add value, we do not want to stand in the way of progress!
Santa Paula School Board
• Hired six outreach workers to be in the community sharing about TK and offerings. Also opened three new TK classrooms.
• Community school planning, which has a "whole child" focus.
• Recently provided 160 more slots for early childhood education. Some space still remains. Please help spread the word.
• A setback was that they were hoping to have a fully inclusive special education class but the teacher for that resigned two weeks ago. Efforts are underway to address this unfortunate situation.
Ventura County Early Childhood Education Task Force
• Task Force worked in concert to respond to the impacts of COVID-19, including changes in licensing requirements. They were able to coordinate reaching out to Community Care Licensing, Public Health, and an attorney in order to host a webinar held in both English and Spanish about the legal, health, and licensing implications of changes. Also conducted surveys of Family Child Care Homes to understand implications and needs as a result of the pandemic.
• Deep relationships and connections enabled the Task Force to leverage F5CA dollars for shared services alliance to bring in economic development partners to support Family Child Care Home providers with their small businesses.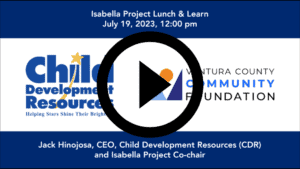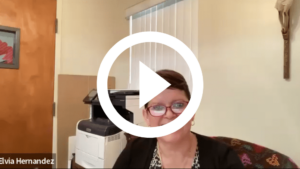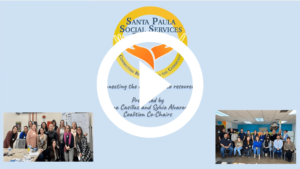 California's hottest new student recruits? 4-year-olds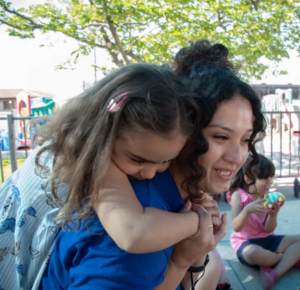 Hundreds of school banners, bus bench promos and billboards, not to mention high-volume text and robo-call campaigns, are inundating parents of California's youngest students this summer as 4-year-olds have suddenly become the hottest recruits in California.
Last year's lackluster launch of the state's free transitional kindergarten expansion has propelled school districts into high gear this summer, ramping up efforts to entice the families of California's estimated 449,070 4-year-olds to enroll their children in public schools.
Upcoming Community Events
Ventura County 150th Anniversary Celebration Mountains to Sea Jubilee Family Event and Music Festival October 21, 2023 from 11 a.m. to 8:30 p.m., Veterans Park, Santa Paula Purchase Tickets
Copa Poder Popular Soccer Tournament November 2023, Date and Location TBD Email Maria Jim​enez
Quinceañeras for La Causa Through El Centro Del Pueblo November 17, 2023, Location TBD, hosted for those who couldn't have quinceañeras when they were younger due to cost Email Maria Jim​enez
Childhood Matters Zones of Wellness: A Mental Health Community Playdate September 17, 2023 from 11 a.m. to 2 p.m., Oxnard College Park Learn More
Estimado Comité Directivo del Proyecto Isabella:
Santa Paula está a punto de experimentar algo verdaderamente transformador, algo que va a suponer una enorme diferencia en la vida de los niños de la comunidad, de las familias y de la comunidad, y no podemos estar más agradecidos por su liderazgo en esta trayectoria.
Jack Hinojosa, Copresidente del Proyecto Isabella y Presidente y Director Ejecutivo de Child Development Resources, nos ha recordado que, por cada dólar que invertimos, podemos esperar un retorno excelente de $4 a $13, ¡quizá incluso más! Eso significa mejor educación, más puestos de trabajo, mejor salud, y menos problemas sociales como absentismo escolar o delincuencia.
¡Y no olvidemos el impacto positivo que producirá en nuestras empresas locales el tener una educación de infancia temprana accesible!
Trabajando juntos para crear la infraestructura necesaria, nos aseguraremos que nuestra comunidad aprovecha millones en fondos estatales y federales cada año. ¿El resultado? Un sistema de educación en la infancia temprana sostenible y de alta calidad para cada niño en nuestra comunidad.
Les agradecemos enormemente su dedicación para hacer que esto sea posible. Su apoyo y participación son absolutamente cruciales. Por favor, no duden en comunicarse con nosotros en cualquier momento, y por favor, sigan aportando sus ideas y soluciones creativas e innovadoras.
Con nuestro agradecimiento,
Dr. Gabino Aguirre y Elvia Hernandez
Copresidentes del Proyecto Isabella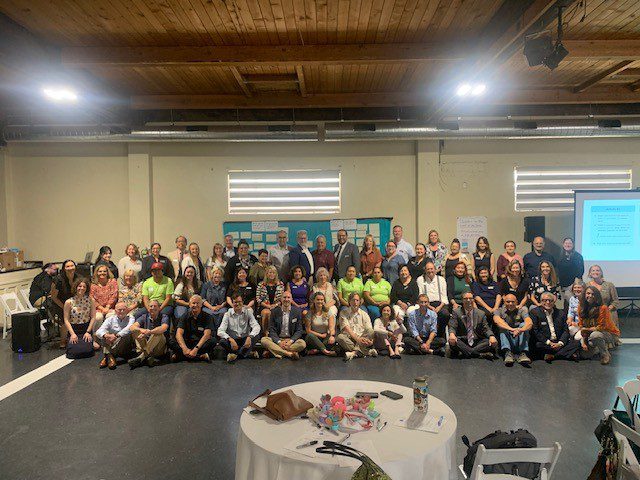 El Grupo de Trabajo de Educación en la Infancia Temprana del Condado de Ventura recibe Fondos Urgentes de VCCF para hacer progresar el Proyecto Isabella
El Colaborativo de Desarrollo Económico (EDC, por sus siglas en inglés), en cooperación con la Oficina de Educación del Condado de Ventura, First 5 del Condado de Ventura y Child Development Resources, ha recibido financiación para el primer año por parte de la Fundación Comunitaria del Condado de Ventura para hacer progresar el Proyecto Isabella. Con la implementación inminente de la Pre-K Universal en California, los fondos servirán para abordar posibles problemas a los que se enfrenten los proveedores de educación en infancia temprana y fomentar la resiliencia durante esta transición.
Actualizaciones de Grupos
Sesiones informativas de la Oferta del Programa de la Oficina de Educación del Condado de Ventura de Educación para Migrantes Saber Má​s
La Ceremonia de Premios de Emprendimiento de Mujeres en Actividades Económicas se celebró el 23 de agosto en la VCCF. ¡Hubo 45 premiadas, incluyendo siete empresas de guarderías y Poder Popular! Saber Más
Fundación Comunitaria del Condado de Ventura
La Junta de la VCCF aprobó ~$845,000 de aportaciones al Proyecto Isabella.
La ayuda de Asuntos Públicos de Stacey Miller para marcas y comunicaciones fue aprobada por la junta de la VCCF en mayo de 2023. Se centra en la imagen de marca del Proyecto Isabella y crear un programa embajador matriz.
Hay fondos disponibles para proyectos y posibilidad de conectar con proyectos existentes:
— si desean solicitar fondos, escriban un cor​reo electrónico a Eilee​n Monahan
— si están interesados en proyectos existentes, escriban un cor​reo electrónico a Rebec​ca Strull de VI​VA
Recuerden: ¡si ustedes pueden añadir valor, no queremos oponernos al progreso!
Junta Escolar de Santa Paula
Contrató seis trabajadores de difusión para estar en la comunidad compartiendo información sobre Kinder de Transición (TK, por sus siglas en inglés) y ofertas. También abrió tres aulas nuevas de TK.
Planificación escolar comunitaria, que está enfocada al "niño en su integridad".
Proporcionó recientemente 160 plazas más para educación de infancia temprana. Todavía quedan algunas plazas. Por favor, ayuden a correr la voz.
Un contratiempo es que esperaban tener una clase de educación especial plenamente inclusiva, pero el maestro para ella renunció hace dos semanas. Se están haciendo esfuerzos para abordar esta situación desafortunada.
Grupo de Trabajo de Educación de Infancia Temprana del Condado de Ventura
El Grupo de Trabajo trabajó de forma concertada para responder ante los impactos del COVID-19, incluyendo los cambios en requisitos de licencias. Pudieron coordinar los contactos con Licencias de Atención Comunitaria, Salud Pública y un abogado para poder organizar un webinario, que se celebró tanto en inglés como en español, sobre las implicaciones de los cambios de tipo legal, de salud y de licencias. También realizaron encuestas de Hogares de Cuidado Infantil Familiar para entender las implicaciones y necesidades como resultado de la pandemia.
Las profundas relaciones y conexiones permitieron al Grupo de Trabajo aprovechar fondos de F5CA para la alianza de servicios compartidos, para atraer a colaboradores de desarrollo económico para apoyar a los proveedores de Hogares de Cuidado Infantil familiar con sus pequeños negocios.
Grabaciones de Almuerzos de Aprendizaje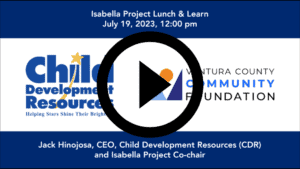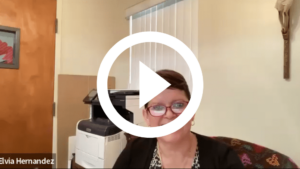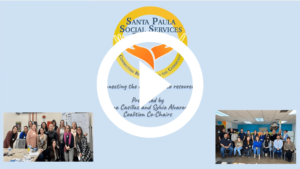 ¿Los nuevos estudiantes reclutados más atractivos de California? Niños de 4 años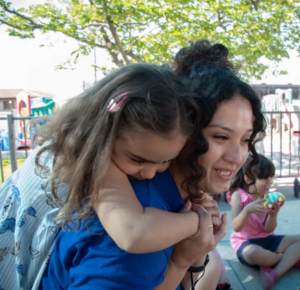 Cientos de pancartas escolares, promociones en paradas de autobús y carteles, sin mencionar campañas de mensajes de texto y llamadas automáticas de alto volumen, están inundando a los padres y madres de los estudiantes más jóvenes de California este verano, en el que los niños de 4 años de repente se han convertido en los reclutas más famosos de California.
El tibio lanzamiento el año pasado de la expansión del kínder de transición gratuito ha hecho que este verano los distritos escolares incrementen el ritmo, aumentando los esfuerzos para atraer a las familias de los 449,070 niños (según los cálculos) de 4 años de California para que inscriban a sus hijos en escuelas públicas.
Próximos Eventos Comunitarios
Celebración del Jubileo del 150 Aniversario del Condado de Ventura "De las Montañas al Mar", Evento Familiar y Festival Musical: 21 de octubre de 2023, de 11 a.m. a 8:30 p.m., Parque de Veteranos, Santa Paula Comprar Boletos
Torneo de Fútbol Copa Poder Popular: Noviembre de 2023, Fecha y Ubicación por Determinar Enviar un corre​o electró​nico a Maria J​imenez
Quinceañeras por La Causa a través del Centro Del Pueblo: 17 de noviembre de 2023, Ubicación por determinar, organizado para las que no pudieron tener quinceañeras cuando eran más jóvenes debido al costo Enviar un corre​o electró​nico a Maria J​imenez
Zonas de Bienestar de La Infancia Importa: Fecha de Juegos Comunitarios de Salud Mental, 17 de septiembre de 2023, de 11 a.m. a 2 p.m., Oxnard College Park Saber Más