Meet 2023's Top Women in Business
VCCF President & CEO Vanessa Bechtel and VCCF Board Treasurer Veronica Quintana were honored as part of this year's Top 50 Women in Business by the Pacific Coast Business Times. Congratulations, Vanessa and Veronica!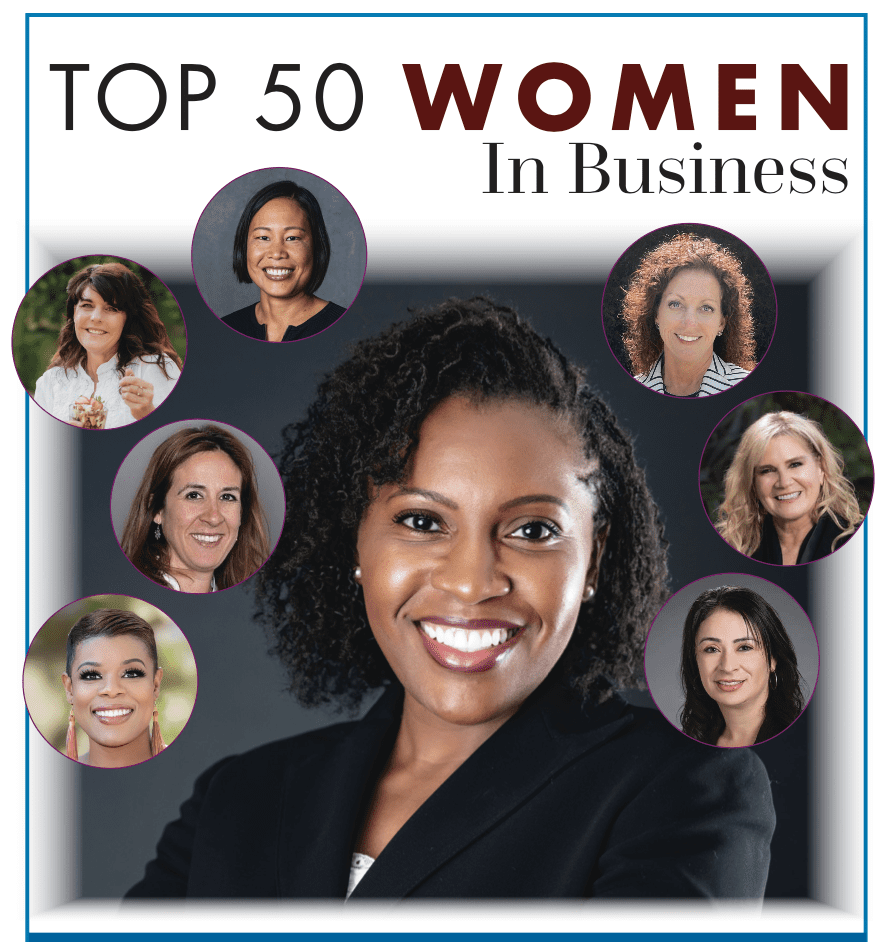 The Pacific Coast Business Times is honoring its 2023 Top Women in Business class at its event on Thursday, April 20 at the Santa Barbara Hilton.
This year's editor's picks include:
Fay Sien Goon, AppFolio, Tech
Shawna Morris, Casa Pacifica, Nonprofits
Joanne Funari, American Riviera Bank, Regional Banking
Kristina Alameda, Bank of America, National Banking
Dr. Leonie Mattison, Pacifica Graduate Institute, Higher Education
Kelley Scanlin, Pure Simple Foods, Retail
Veronica Quintana, CBIZ, Professional Services
This year's keynote speaker is Dr. Sevet Johnson, the CEO of Ventura County.
The 2023 Pacific Coast Business Times' Top Women in Business class also includes:
Sue Andersen, Marian Regional Medical Center
Kara Bellamy, QAD
Elizabeth Cholawsky, HG Insights
Diane Drexler, Community Memorial Health System
Sherylle Mills Englander, CA Nanosystems Institute
Christine Kosmowski, LogicMonitor
Judy Mahan, Cal Poly CIE
Sue Main, Teledyne
Natalie Mussi, Los Robles Hospital
Marina Owen, CenCal
Jennifer Swenson, AdventistHealth
Debbie Adrian, Warner Pacific Insurance Services
Karen Gabler, LightGabler
Rhonda Henderson Ledson, Radius
Danna McGrew, Bartlett Pringle & Wolf
Dianne McKay, Mustang Marketing
Gamble Parks, Brownstein Hyatt Farber Schreck
Denise Sutton, Tolman & Wilker
Jennifer Sourwine, Staples Construction
Jennifer Johnson, Patagonia
Tracey Ozmina, SAGE Publishing
Kristin Decas, Port of Hueneme
Melissa James, REACH
Karla Mora, Alante Capital
Kathy Odell, WEV
Elena Brokaw, Museum of Ventura County
Erin Larner, Aera Energy
Lori Varlotta, California Lutheran University
Maria Ventura, Southern California Gas
Linda Braunschweiger, Housing Trust Fund Ventura County
Vanessa Bechtel, Ventura County Community Foundation
Jackie Carrera, Santa Barbara Foundation
Dr. Kim Hoffmans, Ventura College
Heidi McPherson, Community Foundation SLO
Monica White, FoodShare
Samantha Bakke, One Capital Management
Janet Garufis, Montecito Bank & Trust
Geri LaChance, SESLOC
Bibi Moezzi, Pacific Premier Bank
Pam Rasmussen, CoastHills Credit Union
Linda Rossi, VCCU
Janet Silveria, Community Bank of Santa Maria
Dannell Stuart, Mission Wealth
This article was originally published by the Pacific Coast Business Times.