Meet Cuca Ruiz, Newest VCCF Staff Member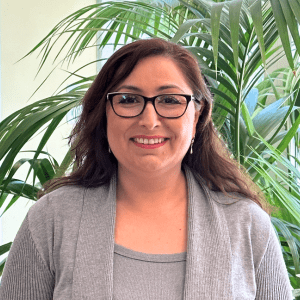 We'd like to welcome Cuca Ruiz, Staff Accountant and newest team member at the Ventura County Community Foundation!
Born and raised in Ventura County, she calls Santa Paula home. She has a passion for helping others and being involved in her community and makes this possible through volunteering.
Cuca received her B.S. in professional accountancy from California State University, Northridge and since then has worked in the public and private sectors. Prior to joining VCCF, Cuca worked at the City of Santa Paula for three years as an accountant.
In her free time, she enjoys spending time with family—especially traveling with her son and daughter, catching up with friends and being out in nature hiking local trails. Cuca is excited to be working for VCCF "as it is an organization whose goal is to support Ventura County, and helps many achieve great things."
To meet the rest of our incredible team, visit vccf.org/staff.