Power of Purpose — August 31, 2022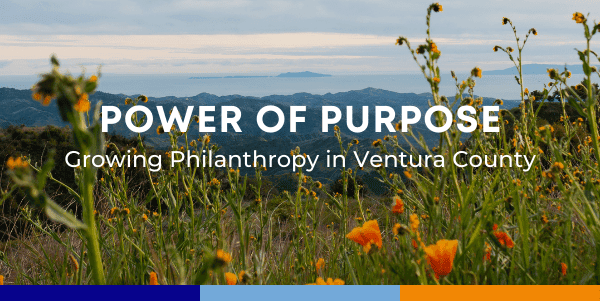 Dear Ventura County Community Foundation Family,
I've been reflecting so much on the characteristics of great leadership these past weeks. This has come after losing such a dear friend and local hero. Carmen Ramirez was by far one of the very most inspiring leaders I have ever known and I miss her so much that it feels hard to breathe.
Carmen was a woman who embraced the hard – she was not afraid of any challenge and would rise to each situation with a strength and grace that captivated those around her.
Nietzsche says, "He who has a why to live can bear almost any how." Carmen was a woman of purpose, and her commitment to equity and justice was so strong that setbacks were just mini bumps in the road. She impacted thousands and thousands of lives in our community.
Carmen, a longtime past Board member of your community foundation, our co-chair of the Ventura County Highest Quality Early Childhood Education Initiative, and a treasured strategic thought partner, will be greatly missed. Our dear friend radiated joy and glowed with an inner light that will continue to shine through all who knew her.
In solidarity,
Vanessa
Vanessa Bechtel, VCCF President & CEO
VCCF Celebrates the Life of Carmen Ramirez
The Ventura County Community Foundation mourns the loss of Carmen Ramirez, a hero and trailblazer in the community. Among her activism and service throughout the county, she served as co-chair to the Early Childhood Education Initiative in Ventura County and was a past VCCF Board member. We will truly miss her and celebrate her tireless work to achieve equity for all in our community.
#BecauseYouGave
This year, VCCF will award over $1.4 MILLION in scholarships to more than 300 inspiring local students! We've continued our tradition throughout the Covid-19 pandemic of celebrating our 2022 VCCF scholarship recipients through our #BecauseYouGave campaign video, to thank our donors for their generosity and highlight the hard work and dreams of our students.
We invite you to watch the video and be inspired by the power of giving and the perseverance of the incredible students in our community. Our students shared their uplifting stories and photos of how VCCF scholarships are impacting their families, their education, and their future.
Meet Larry Hines – Donor Feature
VCCF spoke with Larry Hines for this month's donor-client interview. Learn more about his nonprofit, the Nadine Griffey Academy of Kenya, established in his late wife's honor, and how this academy is breaking the cycle of poverty through education for orphans in Kenya.
Congratulations, Ventura College!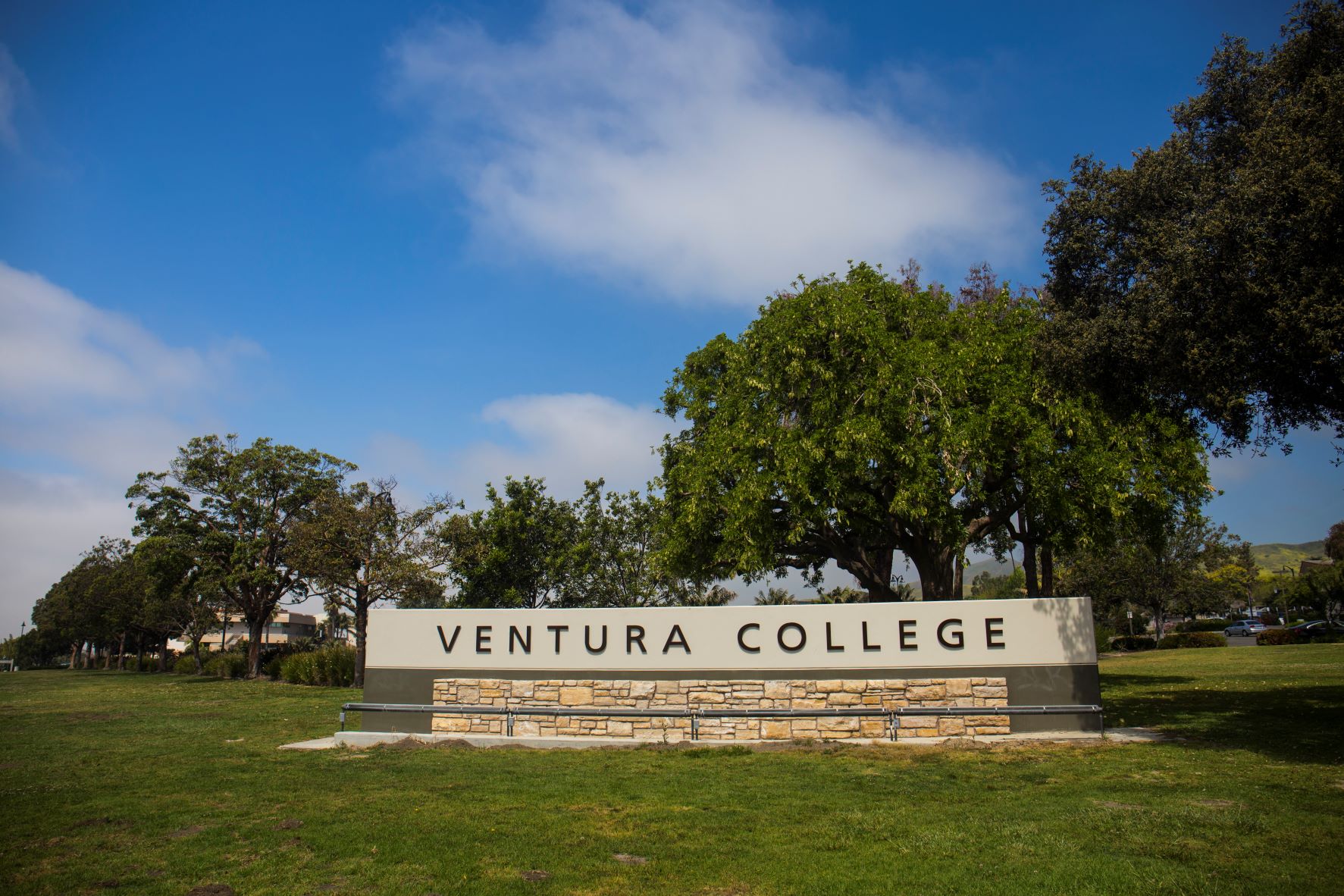 Since the start of Fall 2021 semester through now, Ventura College has received many prestigious awards, honors, and grants that they are extremely proud of and are striving to keep this momentum going. Most recently, the college was awarded $62 million to fund affordable housing for students that will contribute much needed affordable housing to our most vulnerable students. Ventura College was also awarded the Aspen Prize for Community College Excellence and they ranked 22nd among the Top 100 College and Universities for Hispanics by Hispanic Outlook on Education Magazine. In October 2021, VC was awarded a $5 million grant to fund the Project S:AIL in STEM which enhances Ventura College's Hispanic Serving Institution (HSI) designation by transforming institutional structures and culture to embrace a serving-minded campus that centers, and builds upon, the cultural and intellectual assets of Latine/a/o STEM students.
VCCF Virtual Donor Lunch & Learns – July & August Recordings
VCCF's Virtual Donor Lunch & Learn featured Canterbury Consulting in July, presenting on the current financial market and VCCF's investment portfolio, and St. John's Healthcare Foundation and Make-A-Wish Tri-Counties sharing about their work with an update on VCCF's caregiving initiative in August. Watch the recordings from these sessions or see our upcoming speakers by clicking the button below.
Community Vigil for Mark & Jacob Iskander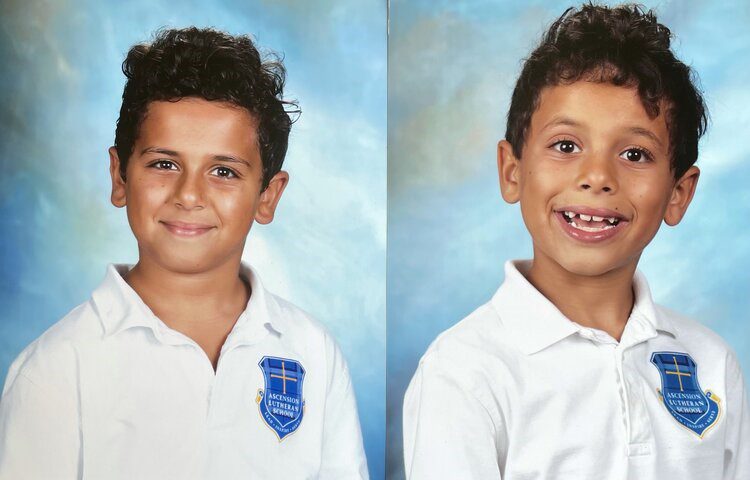 Gather with fellow community members for a vigil honoring the memory of Mark and Jacob Iskander on September 29 at 4 p.m. This vigil observes the second anniversary of the boys' passing and will be held at their neighborhood playground, Three Springs Park. VCCF will be at the event to offer words of support to the community and gather donations for the Mark & Jacob Iskander Foundation, a nonprofit created in their name to help underserved children in Ventura County and around the world. RSVPs to the gathering are encouraged.
Power of Community
Good News from YOUR Ventura Community

Nyeland Promise's Bike Rodeo
Rounding out their busy summer of service before the school year begins, Nyeland Promise hosted the Bike Rodeo, a family-friendly event to educate kids on bicycle safety. Children got an opportunity to put their newly learned skills to the test by going on a fun bike ride around Nyeland Acres escorted by the Ventura County Sheriff and Oxnard Police Department. Nyeland Promise gave out over 300 helmets to children that attended the event and raffled 40 brand-new bikes.
The Bike Rodeo was part of the Safe Travels/Viajes Seguros multilingual program, a Mini-Grants program with Southern California Association of Governments developed to increase community intelligence and reduce anxiety for walkers, bikers, and children when walking in and around the streets.
We would also like to congratulate Nyeland Promise for receiving the Non-Profit of the Year Award from the West Ventura County Business Alliance!
Events Calendar
Working Together for Transformative Change: Our Nonprofit Sector's Role in Advancing Regional Equity, Part 2
Wednesday, August 31 at 12:30 to 2 p.m. (Virtual)
In the spirit of curiosity and community wisdom sharing, Nonprofit Resource Network and The Fund for Santa Barbara invite you to participate in a community conversation with organizations pursuing equity work to discuss how we can actively transform the sector and our region. Drawing on the framework of the Central Coast Regional Equity Initiative, this community discussion will feature perspectives from Santa Barbara Tenants Union, Ventura County Community Foundation, and Women's Economic Ventures that speak to equity action in organizing, funding, and direct service organizations, as well as an opportunity for community members to collaboratively discuss what transformative equity might look like in our region. Click here to read more.
VCCF Coffee & Connections – Navigating Board Burnout and Transition
Wednesday, September 7 at 9 to 10 a.m. (Virtual)
Join us for facilitated conversations with local nonprofits to share missions, chat about the challenges and successes, and provide a deeper understanding of our community and its needs. Coffee & Connections is a wonderful opportunity to meet and connect with fellow nonprofit professionals and learn together through shared experiences and discussions that focus on solutions, while building ongoing community partnerships. Learn more and register.
Ventura County Funders Forum
Monday, September 12 at 12 to 1:30 p.m. (Hybrid, Zoom & VCCF Nonprofit Center)
Join us for the next Ventura County Funders Forum meeting! The Ventura County Funders Forum is a forum for foundations, grant makers and funders who support charitable organizations in Ventura County, advancing the public good and the work of nonprofits. All organizations that provide grants to nonprofit organizations in Ventura County are welcome to attend and participate in a forum designed to educate, inform, share and collaborate where similar goals, charitable intent, multiple visions, dedicated philanthropy and informed experience can find common ground. Learn more and register.