Power of Purpose – February 19, 2020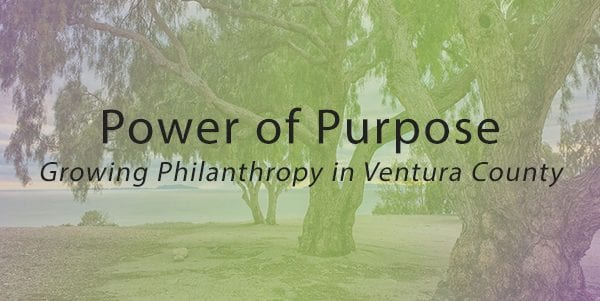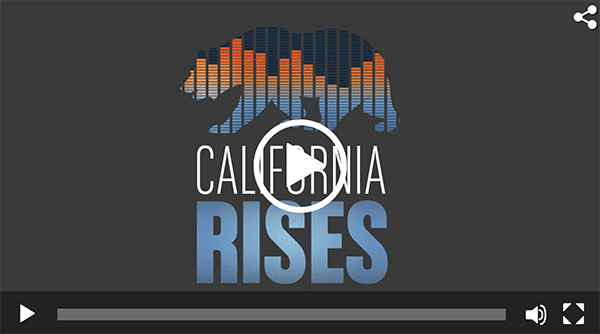 As #CARises from the ashes, California Fire Foundation has worked to help communities rebuild after devastation. In partnership with Gov. Gavin Newsom, they have helped fund our efforts to provide housing and mental health support for surviving families. We are eternally grateful for their support and dedication.
Charities in Ventura County Prepare
for Transfer of Wealth
Vanessa Bechtel, CEO of the Ventura County Community Foundation, speaks at a session on the
$230 billion transfer of wealth expected by 2065. (Photo: KATHLEEN WILSON/THE STAR)
Our very own CEO Vanessa Bechtel recently spoke at a Cal Lutheran summit to present the findings of VCCF's transfer of wealth study. The takeaway? "We are in the midst of a national historic wealth transfer, and I think it's important for people to understand what the potential is on a local level if we all work together," says Bechtel.
'We All Count,' Says Census Organizer
Region 5 Coordinator, Dr. Gabino Aguirre, recently sat down with the Moorpark Acorn to discuss his work with the Ventura County Complete Count.
"Now, more than ever, I realize how important the census has become. As a member of the California Citizens Redistricting Commission, we used 2010 census data to 'redistrict' 173 political districts in California. I now see that folks who were not counted in 2010 were theoretically not represented in this redistricting and therefore excluded within this representation," Aguirre said
Grand Opening of Ventura County Family Justice Center
VCCF is proud to support the Ventura County Family Justice Center in their remarkable grand opening. The new center is designed to be a singular place to help victims of domestic violence, sexual assault, child abuse, human trafficking, and elder or dependent abuse.
A host of county services are on site to offer this help ranging from Ventura County Legal Aid and Interface Children & Family Services to law enforcement and child support services. The goal of the center is to minimize trauma for the victim and reduce the cycle of violence in a proactive way.
Click
here
to visit their site to learn more.
Calleen O'Neall recently relocated to Ventura County from Arizona and now serves as the Administrative Assistant for Ventura County Community Foundation. Her interest in working with nonprofits began with her internships during college with local nonprofits around the Phoenix valley including supporting small local businesses and educating youth on conservation of wildlife and the environment.
Learn more about Calleen here.