Power of Purpose – June 26, 2019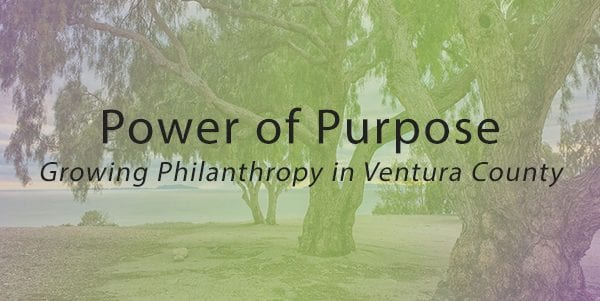 Assemblymember Irwin names VCCF
as 2019 Nonprofit of the Year
Each year, members of the California Assembly are asked to name an outstanding nonprofit to recognize during a ceremony on the floor of the Assembly. This year, Assemblymember Jacqui Irwin selected Ventura County Community Foundation as her Nonprofit of the Year. "VCCF truly served as a beacon of hope for our community after the Borderline Bar and Grill tragedy and Woolsey/Hill wildfires occurred late last year," Irwin said… Read More.
Scholarships for Students
Thanks to the generosity of local donors, VCCF recently awarded hundreds of Ventura County's local students a total of $1,074,833 in scholarships for both higher education and career training. The 373 scholarships are funded through the generosity of numerous community philanthropists whose support helps make a college education more affordable for hardworking and deserving students from throughout Ventura County.
VCCF Receives Over $15,000,000 to Support Animal Welfare and Medical Research in Ventura County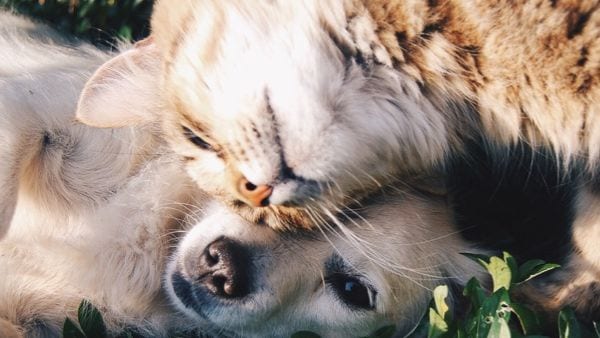 VCCF is pleased to announce it has received a disbursement from the California Attorney General's office in the amount of $15,128,258.93. This disbursement resulted from a probate settlement reached by the Offices of the Attorney General. The disbursement is dedicated for the following causes: 75% for charities and programs benefiting animals, 25% for charities and programs that support research. The funds have created two endowments with annual awards to local nonprofits beginning in FY 2020. Please watch VCCF's website for further updates.
2020 Census Undercount Concerns Voiced at Roundtable
Attorney General Meets with Local Agencies About Citizenship Question
Santa Barbara and Ventura Counties are the 58th and 59th counties most at risk of a census undercount in the nation, said president and CEO of Ventura County Community Foundation Vanessa Bechtel at a roundtable meeting with Attorney General Xavier Becerra. Becerra met with Santa Barbara and Ventura County Census committees on June 20 at the Santa Barbara Foundation to discuss initiatives underway to ensure every single person in the counties fills out a census…
New Website: Learn About What's At Stake for Ventura County in the 2020 Census
We are so proud to present our new, beautiful Ventura County Counts website which will serve as a hub for all matters related to the 2020 Census in Ventura County. Here you will find community updates, volunteer/job opportunities, community events, resources, ways to get involved, and more. Learn more about the Census 2020, why an accurate count is so vital for our community, and how you can help!
Please Welcome Our New Board Members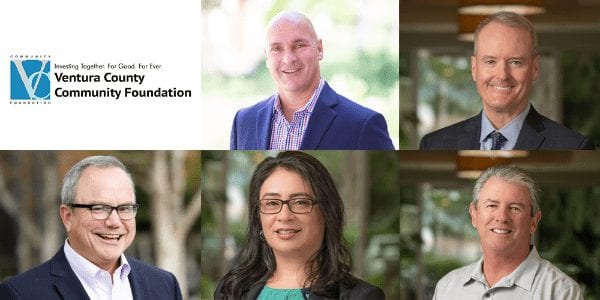 VCCF is proud to announce its five new members to the VCCF Board of Directors: Mike Powers, CEO for Ventura County; Sean Leonard, president & CEO of S.L. Leonard & Associates; Jim McGee, COO of Dyve Biosciences; Geoff Dean, retired sheriff of Ventura County, and Veronica Quintana, senior manager at CBIZ and Mayer Hoffman McCann P.C…
VCCF Hosts Power of Purpose Luncheon to Focus on Growing Philanthropy in Ventura County
Our recent luncheon brought together over 200 donors, nonprofit partners, government officials, and community members! Thank you to all who attended and shared this special day with us!
We owe an extra special thanks to our keynote speaker, Dr. Kathleen Allen. Dr. Allen has written and presented widely on topics related to leadership, human development, and organizational development and is a skilled facilitator of organizational and community change. In her recent book, Leading From the Roots: Nature-Inspired Leadership Lessons for the 21st World, Dr. Allen uses nature as a source of inspiration to help organizations see a new way of leading and designing workplace structure, applying the generous framework found in nature ecologies to human organizations and efforts.
Disaster Recovery Updates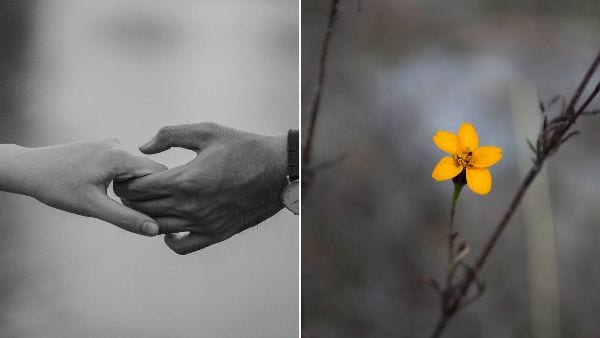 Conejo Valley Victims Fund
We are profoundly grateful to Kirsti Thompson, Director of Operations of Give An Hour California. Give An Hour continues to provide ongoing support to those impacted by the Borderline tragedy at no cost by trained, licensed trauma experts.
Because of the tremendous outpouring of support both locally and globally, $4,026,519.31 in distributions were mailed to the victims' families and survivors present at the time of the Borderline tragedy.
These funds were disbursed as outlined in the Final Protocol published on the website ConejoValleyVictimsFund.org.
Hill Fire/ Woolsey Fire Sudden
and Urgent Needs Effort Update
The Ventura County Community Foundation granted another $70,000 this past week to the Southeast Ventura YMCA to support 40 additional families impacted by the fires. Total grantmaking for Hill Fire/ Woolsey Fire now surpasses $3,055,000.
Please remind all nonprofit organizations responding to the needs from the fires to complete and submit their brief application at vccf.org. Organizations can submit more than one time as needs arise. Individuals and families in need of assistance should call 2-1-1 and ask to begin a case.