Power of Purpose — June 30, 2022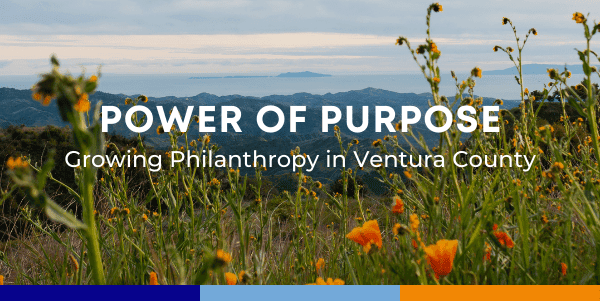 Dear Ventura County Community Foundation Family,
This past Monday we celebrated the hard work and consistent efforts of over a hundred active volunteers and dozens of nonprofit organizations working in partnership with the County of Ventura on vaccine outreach and education in our community.
We specifically want to thank the Boys & Girls Club of Santa Clara Valley, Buen Vecino, Child Development Resources, Conejo Free Clinic, Council on American-Islamic Relations, Faith Mission Christian Fellowship, Food Share, LUCHA, Inlakech, Nyeland Promise, Oxnard Alano Club, Oxnard Performing Arts Center Corporation, Poder Popular, Proyecto Esperanza and Our Lady Guadalupe Church, Revive Community Church, Santa Paula Chamber of Commerce, Ventura County Taxpayers Association, Vista Real Charter High School, and Westminster Free Clinic for their innovative and life-saving service.
As I reviewed the final report by Dr. Gabino Aguirre, VCCF's Strategic Consultant for this initiative, I was deeply moved by the results of our collective undertaking. When analyzing the data, based on the calculation in the Washington Post, approximately 300 lives were saved, meaning just under 3,000 family members are not grieving the loss of a loved one due to Covid-19 right now.
Activities ranged from distributing information in food boxes by Food Share and its 150 partner agencies, to hosting vaccine clinics and engaging with residents door-to-door. Westminister Free Clinic reached close to 23,000 individuals through their outreach efforts, with Poder Popular having tremendous success thanks to the leadership of 26 promotores and 60 volunteers.
In this most recent round of funding, our local nonprofits connected with 55,122 families, serving 150,119 residents of Ventura County.
I invite you to enjoy Vacunate Rap, featuring Jade, a local rapper, and hope you will join me in a moment of gratitude to Dr. Robert Levin, Dr. John Fankhauser, Rigoberto Vargas, and so many of the tremendous leaders with the County of Ventura for making this effort possible. I also want to thank Dr. Gabino Aguirre, Jeff Lambert, and Nathan Hickling for their consistent efforts in keeping the group connected and facilitating partnerships and collaboration.
My very best to you,
Vanessa
Vanessa Bechtel, VCCF President & CEO
TEACh Scholarship Celebration
On June 2, the Ventura County Office of Education and the TEACh Scholarship Committee hosted a heartwarming celebration awarding scholarships to local students who have been in foster care. These prestigious awards recognize outstanding accomplishments of these students and are helping to make their dreams possible.
Pictured are several local leaders whose work has lifted up these students. We specifically want to recognize Lynda Bowman for her tremendous leadership and service to these extremely hardworking and deserving students.
June Virtual Lunch & Learn Recording
VCCF's June Virtual Donor Lunch & Learn featured Supervisor Linda Parks, presenting on the transformative work at the Growing Works Nursery in Ventura County, and Calleen Pardinas, Philanthropic Services Officer, for an update on the VCCF Environmental Initiative. Growing Works Nursery provides job training, employment, and horticultural therapy to people with mental health challenges in our community. Click the video above to watch this engaging presentation, or click the link below to see our upcoming speakers.
Serving Undocumented Communities
in Disaster and Beyond
We hope you are inspired by "Serving Undocumented Immigrant Communities in Disaster and Beyond," hosted by 805 UndocuFund. Learn how disasters compound underlying socio-economic factors and systemic barriers that must be addressed before, during, and after disaster. Special experts included Future Leaders of America, CAUSE, MICOP, and more.
In celebration of Pride Month, VCCF spoke with Kim Engberg for June's donor-client interview. Read about her experience creating the Kimberly J. Engberg Fund for LGBTQ+ Equality at VCCF, her thoughts on Pride Month, and the local advocates supporting the LGBTQ+ community who inspire her.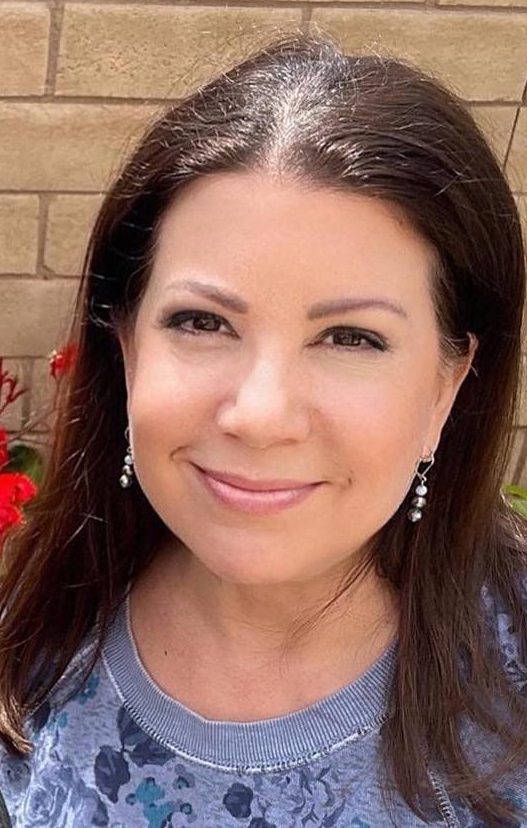 Welcome, Robin! Robin Bissett is the new Executive Assistant to the Office of the President. She relocated to Ventura County in 2021, and is enjoying its breathtaking natural beauty and temperate climate. Born and raised in Los Angeles County, Robin worked primarily in the field of Early Childhood Education as a Teacher and an Administrator for 25 years. She has an AS degree (equivalent) in Early Childhood Education and earned a Site Supervisor Permit from the California Commission on Teacher Credentialing. She values the incredible benefits that a quality education makes in the life of a child during their first five years, and the positive impact it can have on the entire family.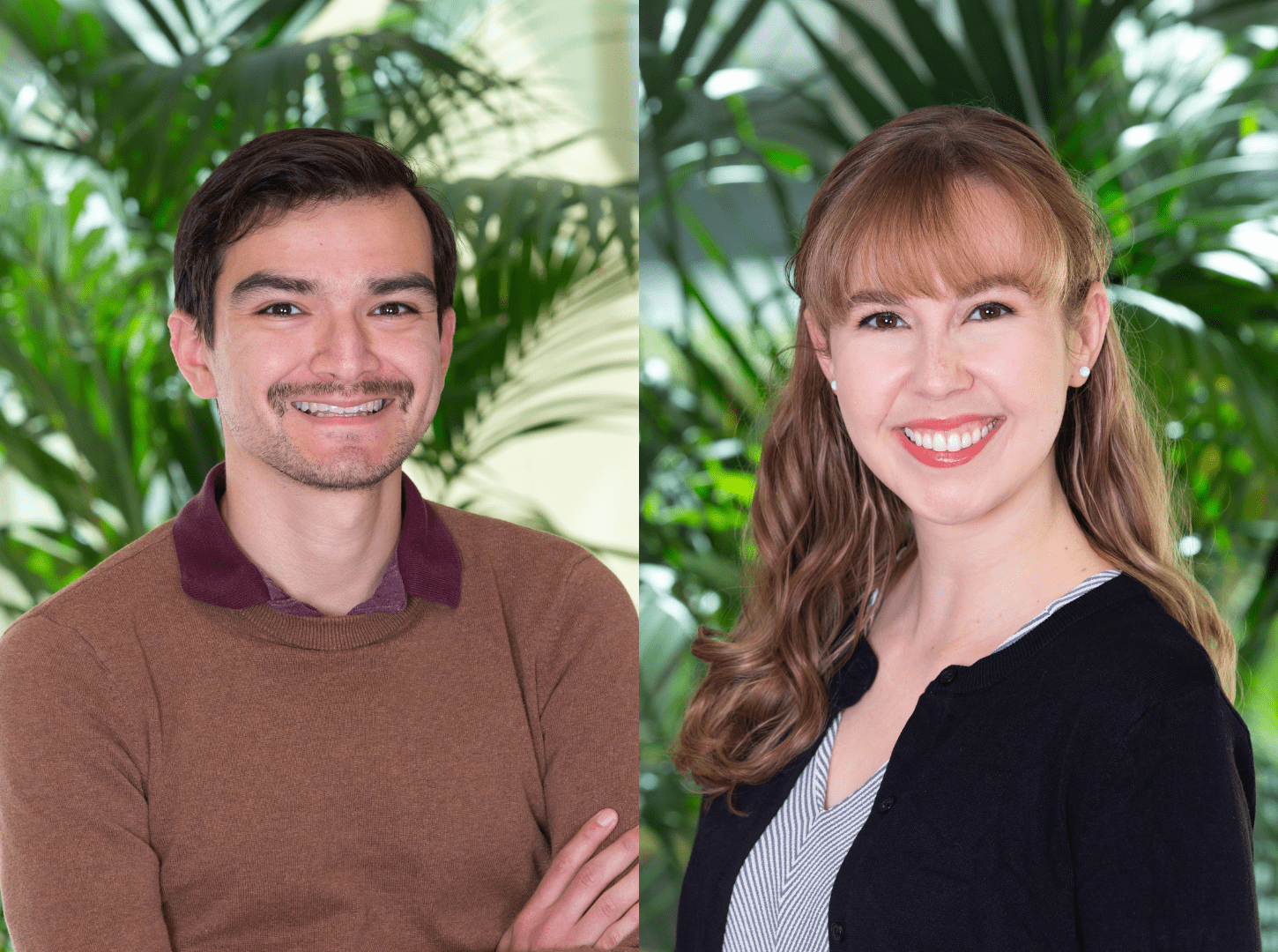 Congratulations, Nathan and Lauren! Two of our team members, Nathan Hickling and Lauren Graf, are taking on new positions at VCCF! Nathan is now the Community Impact Officer in addition to serving as our Executive Assistant to the Chief Operating Officer, and Lauren, formerly the Administrative Assistant to the Office of the President, is the Marketing & Communications Officer. You both will do incredible work in your new roles!
Santa Monica Mountain Fund Opens Zuma Canyon Trail Bridge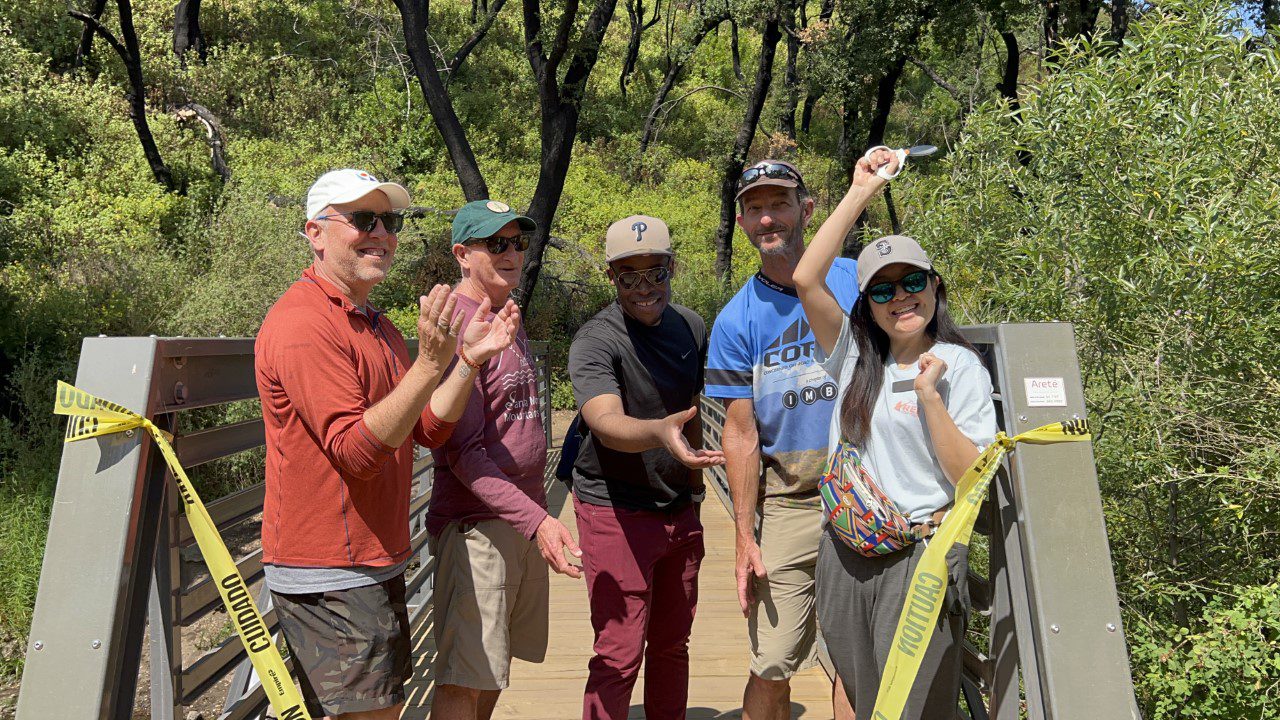 VCCF is honored to support the Santa Monica Mountains Fund and National Park Service in funding the reopening of the Zuma Creek Bridge on June 13. VCCF's Chief Operating Officer Jeff Lambert attended the ribbon-cutting earlier this week.

Zuma Bridge was originally damaged in the 2018 Woolsey Fire, alongside 112 miles of trails, 30 structures, and 88 percent of federal park land in the Santa Monica Mountains. The newly rebuilt bridge offers safe creek passing as well as protection for important resources, such as native amphibians.
Power of Community
Good News from YOUR Ventura Community

Celebrate Pride Month with these
Ventura County LGBTQ+ Nonprofits!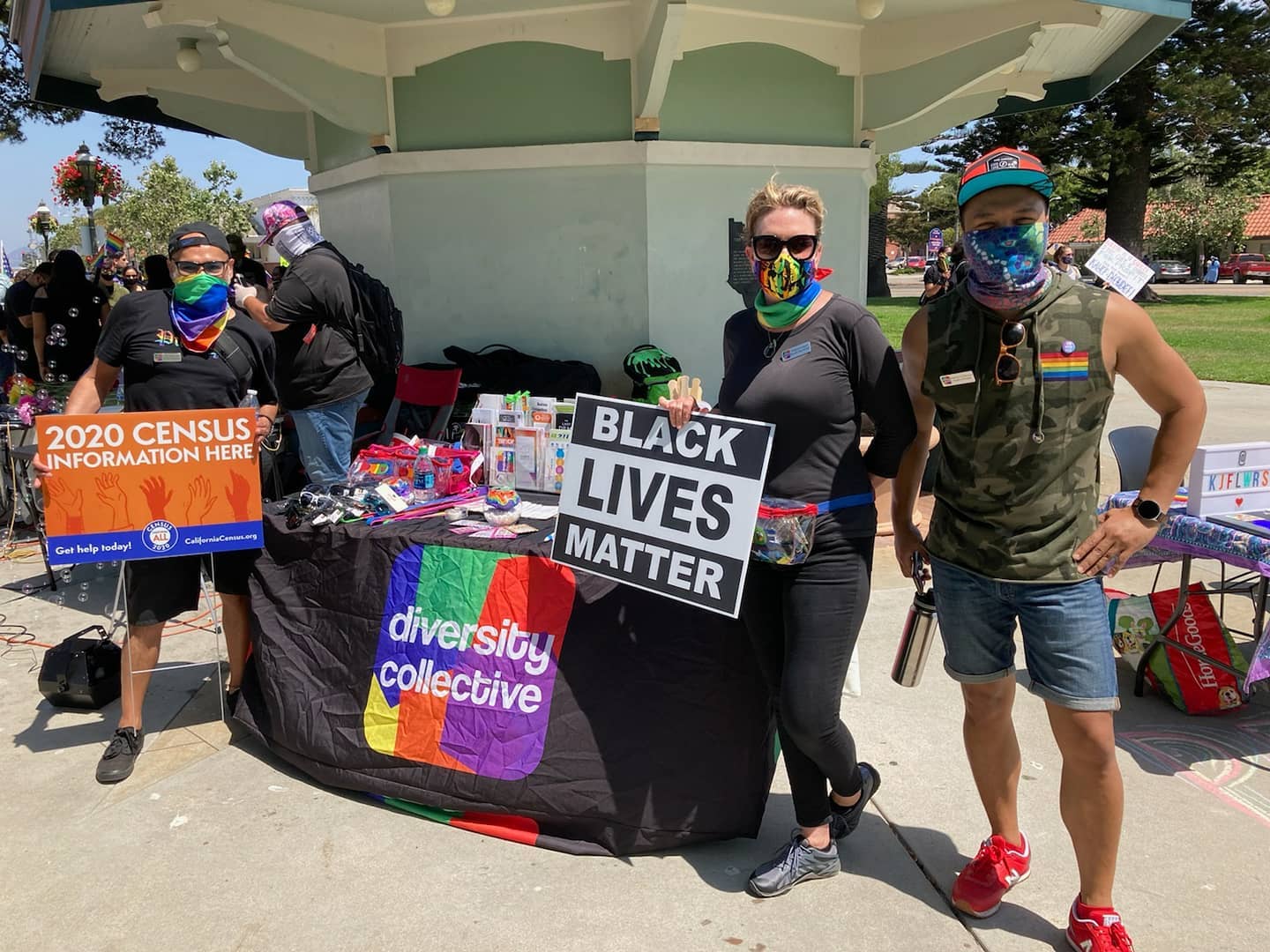 Diversity Collective is a community-based nonprofit with a mission to provide advocacy, visibility, safety, and wellness for the LGBTQ+ community. They accomplish this via their community resource center, programs, and community-building events. They envision a Ventura County community where LGBTQ+ individuals, inclusive of all intersecting identities, have immediate access to needed services, are celebrated, and treated with equity and respect.
This nonprofit also hosts Rainbow Umbrella, a peer-based support group for LGBTQ youth ages 13 to 23, providing a variety of fun educational activities, presentations, and check-ins designed to give our youth tools to enrich their overall mental and physical health.
Founded in 1973, PFLAG is the first and largest organization dedicated to supporting, educating, and advocating for LGBTQ+ people and their families. PFLAG's network of over 400 chapters across the country and more than 250,000 members and supporters in every state works to create a caring, just, and affirming world for LGBTQ+ people and those who love them. Ventura's chapter of PFLAG holds meetings on the third Thursday of every month, and you can email pflag.ventura.ca@gmail.com to learn more about upcoming meetings and community events.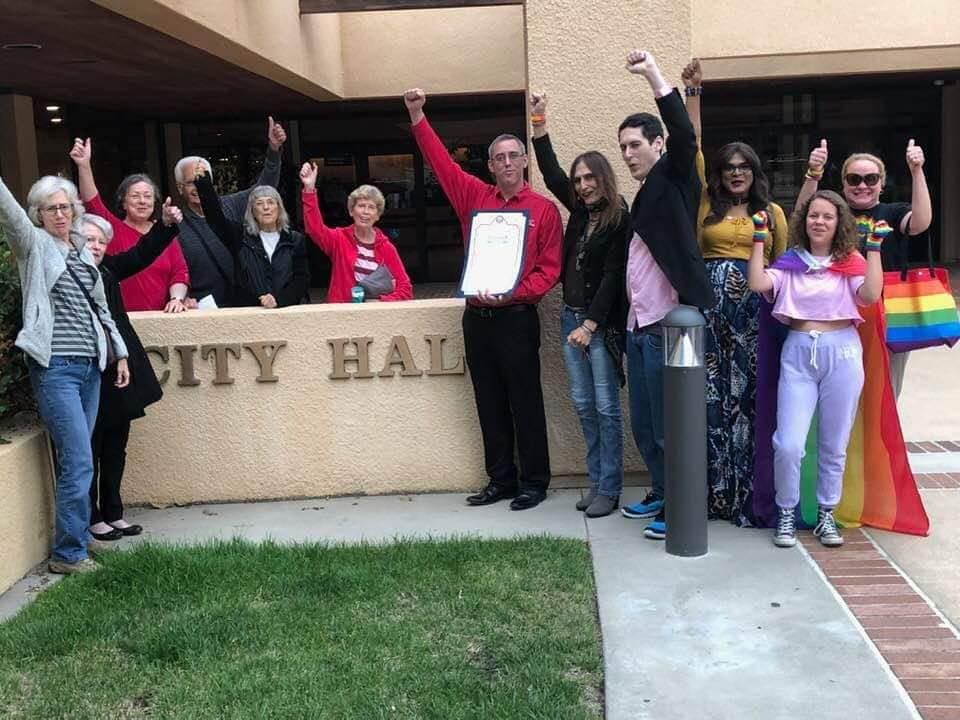 FFLUID (Family & Friends Living United in Diversity) is a Simi Valley-based group dedicated to offering "streams" of unconditional love, heartfelt support and quality resources to members of the LGBTQIA+ community, their families and friends. They offer monthly support meetings for LGBTQIA+ persons, their families, friends and allies. Often the group is attended by people who are transgender, transitioning or gender fluid. FFLUID also participates in local activism and community building. They were the recipients of Simi Valley's first Pride Proclamation in city history, and were key participants in launching the Conejo Valley Pride Festival. FFLUID also offers periodic workshops, presentations and events that give the LGBTQIA+ Community, and their supporters, a safe space to learn, listen and grow.
Transfer of Wealth in Ventura County – Part II
Thursday, July 21 at 11:30 a.m. to 1:30 p.m. (Virtual)
Building upon the presentation of the vital work commissioned by VCCF analyzing the Transfer of Wealth in Ventura County, the July Nonprofit Leadership Council meeting will focus on practical strategies for building, reviving, and re-energizing your organization's planned giving efforts. The event will include a practice panel of our peers who will share stories from the local community related to lessons learned and planned giving successes and challenges. Click here to register.
VCCF Virtual Donor Lunch & Learn: Canterbury Consulting
Thursday, July 28 at 12 p.m. to 1 p.m. (Virtual)
Join us for our monthly VCCF Virtual Donor Lunch & Learn. These informational calls are free to attend and started in the beginning of COVID-19 to better understand the needs of Ventura County's nonprofits. July's topic will feature a presentation by Canterbury Consulting on the financial market, as well as a VCCF portfolio review. Click here to register.