Power of Purpose Newsletter – April 30, 2021
Dear Ventura County Community Foundation Family,
Yesterday, at your community foundation, a passionate group of hardworking, dedicated volunteers gathered via Zoom for our annual Scholarship Selection Committee meeting where over $1 million in scholarships are awarded to local Ventura County students pursuing higher education and/or career training. I haven't calculated the exact total yet, but do know that the Selection Committee's collective service represents over 1,000 hours of volunteer time since January this year and there is no way we would be able to do this important work without each of them. It must be added that their charter is extremely challenging as the thousands of student applicants are not only extremely talented and committed to the pursuit of their dreams, but exemplify the traits we admire – compassion, resiliency, leadership, tenacity, integrity, community service – they fill my heart with hope for our future!
As we close out the month of April, I think about what you have helped accomplish in these past 30 days. In addition to the herculean efforts of the VCCF Scholarship Selection Committee, you have:
Raised several hundred thousand dollars for local COVID-19 relief efforts, including funding for the Ventura County Rapid Response Fund, the 805 UndocuFund for COVID-19, and the Farmworker Household Assistance Program.
Partnering together with the County of Ventura and the Complete Count Committee, you helped launch the Complete Reach Committee, a public outreach campaign to build community immunity. (Learn more at https://vaccinatevc.org/)
Embarked on an environmental listening tour in celebration of Earth Day to learn more about the vital efforts of our local nonprofit community in addressing climate change, pollution, preservation, and disaster preparedness. (Please get involved by contacting Calleen O'Neall at coneall@vccf.org)
Joined together to help address housing insecurity and homelessness by helping to raise funds for a pilot program for transitional housing for victims of domestic violence, sexual abuse, and human trafficking. (Please contact Jeff Lambert at jlambert@vccf.org to get involved)
Awarded over $515,500 to local nonprofit organizations, including support for the arts, childcare, support for our local emergency responders, mental health and wellness, and more!
You continue to amaze me! Thank you for reminding us daily of what can be accomplished when we all work together, doing what we each can do with open hearts and minds, as we create lasting impact in our shared world!
My best to you,
Vanessa
Amgen Foundation Provides
Matching Dollars to Rapid Response Fund
As we begin to move forward and reopen, we must not leave a single member of our community behind.
Matching funds, provided through the generosity of Amgen Foundation, will benefit local nonprofit organizations providing basic human needs to individuals, families, and small businesses in Ventura County impacted by COVID-19. Maximize your impact and donate to the Ventura County Rapid Response Fund today!
The Mark & Jacob Iskander Foundation
On Sep 29, 2020, the Iskander family lost their two sons, Mark (11) and Jacob (8), due to a reckless driver. To honor their memory, The Mark and Jacob Iskander Foundation has been established to make sure that the love and kindness that Mark and Jacob left us with, is not only remembered, but multiplied.
With your support, Mark and Jacob's legacy will impact young lives both at home and abroad, through three projects dedicated to supporting orphans in Egypt, impoverished youth, and foster children.
How Philanthropy Can Support Equitable Vaccine Distribution
By Kathleen Kelly Janus
Senior Advisor on Social Innovation to Governor Gavin Newsom
"As we move into this new phase of attempting a historic mass-vaccination campaign in the United States, many in the philanthropic sector are eager to support the process in ways big and small. But given the unpredictable nature of the vaccination roll out, foundations and donors aren't always sure how to leverage their investments most effectively.
While we still have much to learn as the process continues, the following are four ways philanthropy can effectively partner with governments now to support equitable vaccination distribution and ensure that more individuals are vaccinated against COVID-19…"
Recent Awards from Rapid Response Fund
$9,900 Awarded to
Give an Hour California
Previously, VCCF was able to grant funding to Give An Hour to implement a web-based warm support line that was available six days per week in both English and Spanish in April 2020. This line is staffed by licensed mental health clinicians who offered support and psychoeducation on healthy coping skills.
The Spanish support line continues to be well attended, and through the additional funds from the Rapid Response Fund, Give an Hour will be able to extend this service through June 30, 2021.
911 At Ease Receives $75,000
to Support First Responders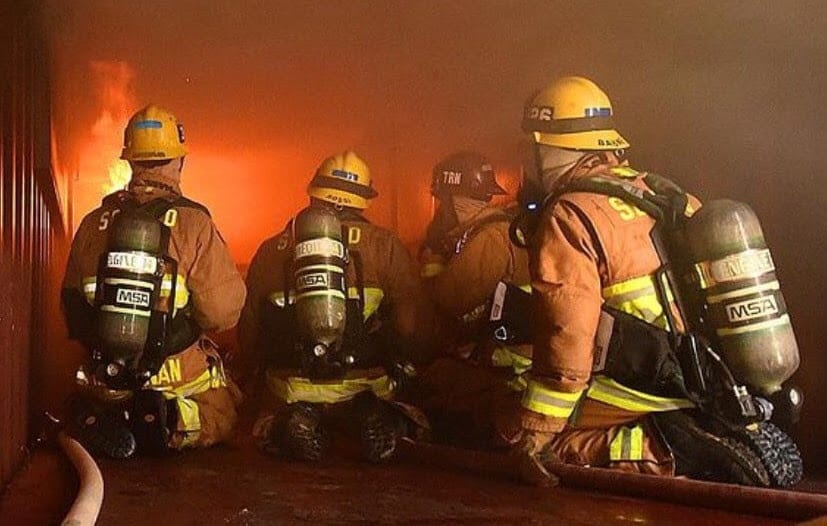 911 At Ease International (911AEI) began as a response to the growing need for improved mental and behavioral health across first responder networks. 911AEI serves law enforcement agencies, fire departments, paramedics, and healthcare professionals working in emergency rooms, COVID 19 floors and ICU staff.
911 At Ease has formed a Ventura Chapter and all funds raised, including $25,000 received through the Rapid Response Fund and $50,000 through the Thomas, Hill and Woolsey Mid- to Long-Term Recovery Funds, will be used to serve Ventura County first responders.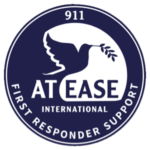 Listen to our interview with Erin Antrim, President & CEO at the Boys & Girls Clubs of Greater Oxnard and Port Hueneme, as she discusses the impact of the Rapid Response Fund and their accomplishments during COVID-19.
Read more impact stories from the Rapid Response Fund here.
VCCF Environmental Listening Tour
Earth Day was this past Thursday, April 22 and we are excited to share that VCCF has embarked on a listening tour with environmentally focused organizations on how we can best support their programs and initiatives in Ventura County. Through these listening sessions, VCCF has been able to discover and learn more about the amazing work that is happening right here in our own backyards.
If you would like to learn more about our Environmental Listening Tour, please email Calleen O'Neall at coneall@vccf.org or call (805) 330-6987.
VCCF Environmental Lunch & Learn
Please join VCCF on Thursday, June 10 from 12 to 1 PM for a virtual Lunch & Learn focused on the environment for an update from the Ventura Botanical Gardens and Los Padres ForestWatch!
To learn more or to RSVP, please email Calleen O'Neall at coneall@vccf.org.
Access to Foundation Directory Online
Moves to 24-Hour Day Pass
The Foundation Directory Online (FDO) has now moved to a 24-hour day-pass access. FDO is a research tool to help nonprofits find the grantmakers most likely to fund their projects. Users can now create an account following the link provided by VCCF, which can be used each time to log in. The day pass allows users access to FDO Essential remotely in a 24-hour window. After the 24 hours, the clock will show the next date on which users can activate a new pass (every 30 days). Here is a quick step-by-step guide for reference.
Click below to get started (you'll need to request a password from VCCF) and check out this tutorial video for any questions. For more information on FDO or to receive assistance in setting up your online access, please contact Stephanie Bertsch-Merbach, Director of External Affairs and Strategic Initiatives.
Power of Community
Good News from YOUR Ventura County Community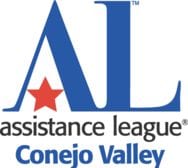 This month VCCF is proud to feature Assistance League of Conejo Valley, a nonprofit organization comprised of volunteers who identify, develop, implement, and fund ongoing philanthropic programs to improve the lives of children and adults in our community. VCCF was able to help support this organization during COVID-19 through the Business Assistance Grants Program.
"Due to the generosity of VCCF allowing Assistance League® of Conejo Valley to pay our rent during the four-month COVID closure, our Thrift Shop has been able to re-open, and it has been exceeding expectations. Because of the Shop's success, we were able to support our philanthropic programs, and have even added two new Community Outreach programs: Transitional Housing and Sharing the Warmth.
Without our Thrift Shop, which is the main revenue source of our Assistance League of Conejo Valley, we would not have been able to accomplish our mission to continue to serve the needy in our community. We are very grateful for the generous gift from VCCF in assisting us to continue operating during these difficult days of the pandemic."