Power of Purpose Newsletter — December, 22, 2021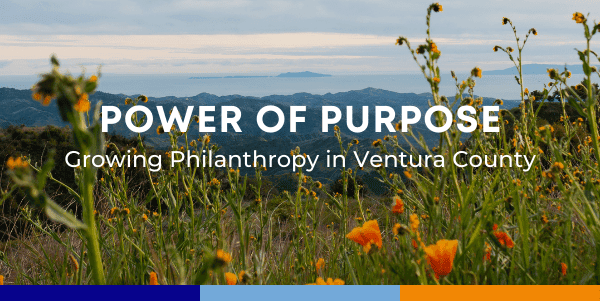 Dear Ventura County Community Foundation Family,
Two minutes ago, I received official notification from FiduciaryPath that 100 percent of our newest team members and incoming Board members have passed their Foundation Endowment Fiduciary Essentials (FEFE) designation examination. We take great pride in being the first and only foundation in the country where 100 percent of both our board and staff teams have achieved this certification (four years in a row), and it matters so much to us because of how seriously we take our responsibility of stewarding public trust.
That core value of trust was what inspired our founders 34 years ago to work in partnership to build the Ventura County Community Foundation. As we share the uplifting news of Martin V. and Martha K. Smith Foundation's — a support organization of VCCF — very generous grant to California State University Channel Islands, my heart is filled with gratitude to the visionaries, like Bud and Martha Smith and their entire family, who dedicated so much of their time and energy into building a robust culture of philanthropy in Ventura County.
Likewise, because of you and in that same spirit of generosity, since December 1 just over $731,500 has been granted through our doors. One of these grants was to City Center, a local nonprofit organization where its staff, case managers, therapists, and mentors are dedicated to helping homeless, often single parent families, transition from homelessness to independence. Another grant went to Namba, an organization committed to lifting up the healing powers of creative performance and cultural arts education in Ventura County. Some of you made grants to organizations promoting world peace, like International Peace Group, and others to helping those most in need during this time, through grants to Conejo Valley Senior Concerns, Habitat for Humanity, and Help of Ojai, as examples.
As Amanda Gorman wisely shared, "There is always light, if only we're brave enough to see it. If only we're brave enough to be it."
You each light the way for a stronger Ventura County and we are so grateful!
My very best to you this holiday season,
Yours in service,
Vanessa
Vanessa Bechtel, President & CEO
Martin V. and Martha K. Smith Foundation Becomes CSUCI's Single Largest Donor
Following more than 20 years of strong philanthropic partnership, the Martin V. and Martha K. Smith Foundation has generously donated $10.5 million to the Martin V. Smith School of Business & Economics at California State University, Channel Islands. The transformational gift brings the total contributed to CSUCI to more than $19 million since the family's first donation in 1999, making them the University's largest donor.
"Our community owes so much to Martin V. and Martha K. Smith, and the entire Smith family, spanning multiple generations. The Ventura County Community Foundation was founded by a small group of dedicated philanthropists, including Bud Smith – we wouldn't exist to serve the community without him and his entire family! Witnessing their continued generosity has been a highlight of my career and we are honored to continue to support their great work and vision for Ventura County," said Vanessa Bechtel, President & CEO of VCCF.
Vaccine Outreach and Education Update
Thanks to the generosity of the County of Ventura and the continued dedication and commitment of Ventura County's Complete Reach Committee, over the last six months, 36 different local organizations have rallied together to support Vaccine Outreach and Education in our community. The result of these combined efforts has been 914,152 individuals reached, 195,839 households and families reached, and 14,415 individuals assisted with vaccination.
Because of very meaningful financial support from the County of Ventura and other generous donors, VCCF awarded $775,070 for projects such as food distribution and disseminating vaccine information to 40,000 individuals monthly. Local nonprofits developed creative programs to reach families, such as Child Development Resource's "Sandy Sanitizer" children's YouTube series, or the Oxnard Performing Arts Center's art posters using cultural and local motifs. One message that resonated in the community was the corrido titled "No es pa siempre" ("[This] isn't going to continue forever") which encouraged vaccination and provided a message of hope for the future.
This outreach has also focused on special populations, such as youth, the LGBTQ+ community, unhoused individuals, farmworkers and warehouse workers, low-income and uninsured individuals, immigrants and refugees, undocumented individuals, senior citizens, and people with disabilities. Materials and activities were available in English, Spanish, Arabic, Mixteco, Purepecha, Zapoteco, and Triqui.
VCCF Grant Opportunities
The Kimberly J. Engberg Fund for LGBTQ+ Equality
The Kimberly J. Engberg Fund for LGBTQ+ Equality focuses on organizations embracing LGBTQ identities and serving these communities in the Counties of Ventura, Santa Barbara, and San Luis Obispo. Applications must be submitted through the VCCF Fund Portal by Friday, January 21, 2022 by 5 pm PST. Questions about the grant program should be directed to Jeffrey Lambert, Chief Operating Officer at jlambert@vccf.org.
Ventura County Community Foundation's Animal Welfare Fund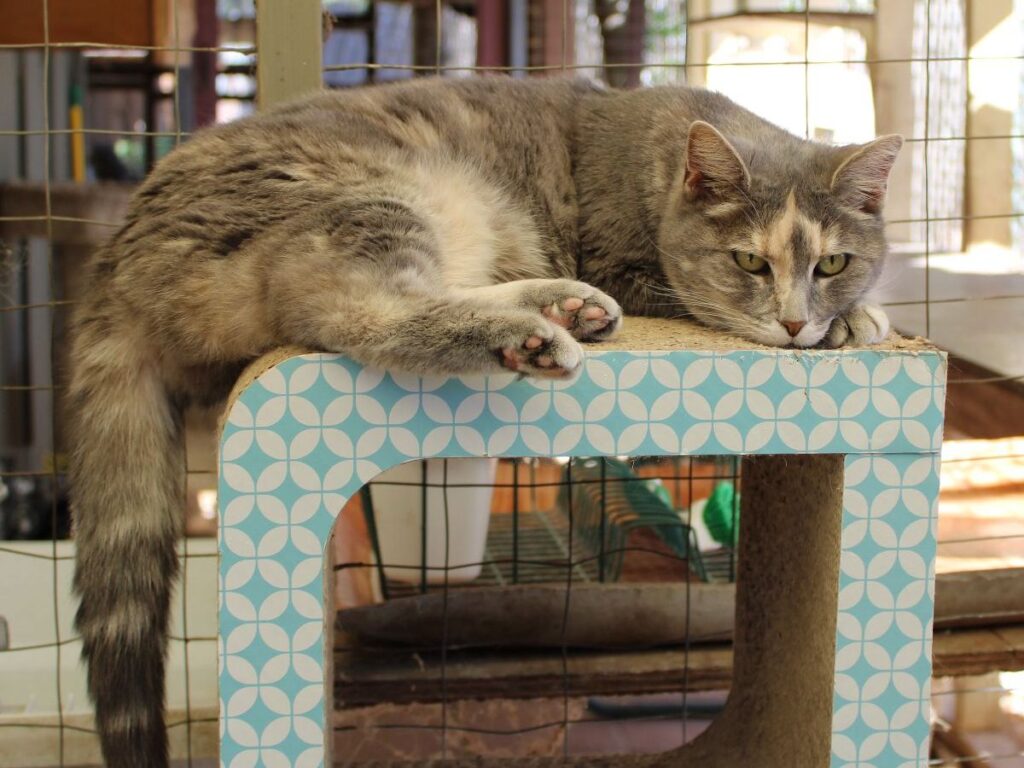 The Ventura County Community Foundation's Animal Welfare Fund was created to ensure the improvement of quality of life for all animals in Ventura County. The fund's focus is broad, including animals wild and domestic, large and small, on land and in sea. The deadline to apply is Friday, January 14 at 5 PM PST.
VCCF Scholarship Application
The 2022 VCCF Scholarship Application is now open! We have over 85 scholarship opportunities for students to apply and are able to award over 1.3 million dollars in scholarships to students in Ventura County! The final deadline for application submission is January 21, 2022. If you have any questions about the VCCF scholarship program, please visit our webpage or email Malena McKaba at mmckaba@vccf.org.
Catherine Sepulveda and Gustavo Zarate Join VCCF Board of Directors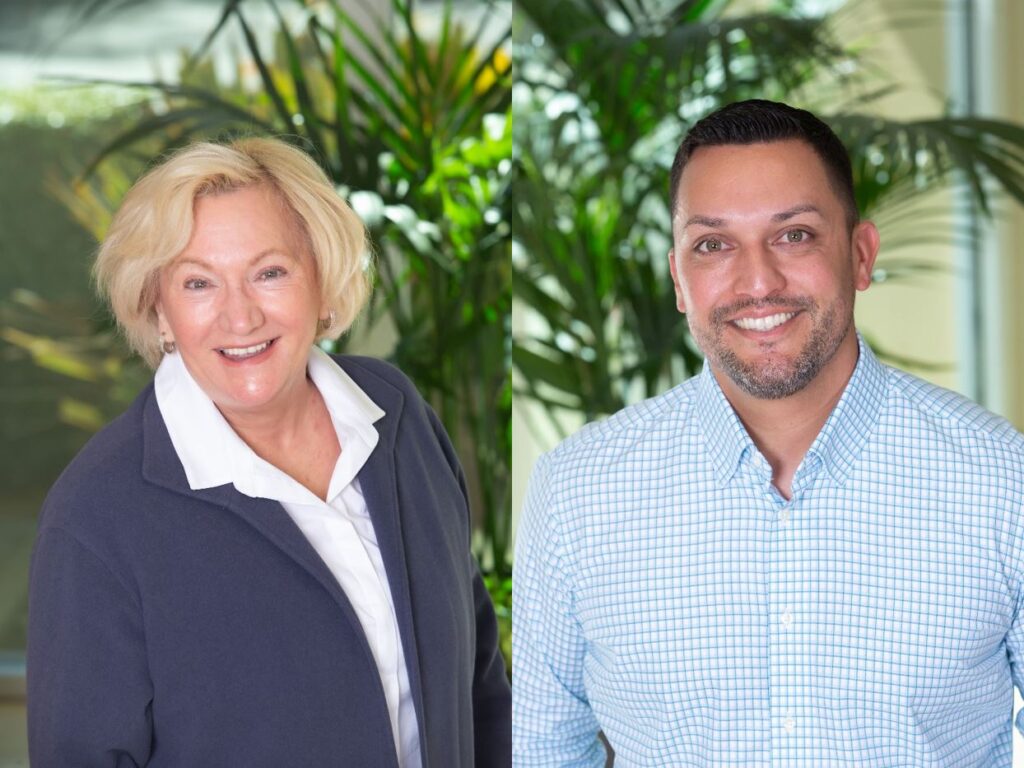 The Ventura County Community Foundation officially welcomes two new members to the Board of Directors, Catherine Sepulveda and Gustavo Zarate.
"Catherine and Gustavo embody VCCF's core values and are passionately committed to our mission of connecting people, resources, and solutions to create lasting impact in our shared world," said VCCF Board Chair, Sean Leonard.
Central Coast Regional Equity Study
The Fund for Santa Barbara has launched its Central Coast Regional Equity Study in partnership with the UCSB Blum Center on Poverty, Inequality, and Democracy, and the USC Equity Research Institute. This study, sponsored in part by VCCF, and the Regional Equity initiative are "just the starting point for future dialogues and actions in the aim of healing existing divides Towards a Just and Equitable Central Coast." A recording of the launch event is available for viewing, and the study can be read by clicking the button below.
The goal of this research project is to deepen our understanding of regional disparities, facilitate a region-wide conversation, and support the planning and implementation of initiatives focused on advancing social, health, environmental, and economic equity. Covering Santa Barbara and Ventura counties, the study is designed to yield a periodically updated equity database, of use for teaching, research, policy, and action.
The Mark & Jacob Iskander Foundation
The Mark & Jacob Iskander Foundation is excited to show you all the work that donors' prayers and donations have made possible. Below, you'll find photos from the orphanage's newly renovated pool, bedrooms, bathrooms, classroom, and more! If you'd like to see some before photos, please check out their update on the orphanage from earlier this year.
While this marks an exciting step for The Mark & Jacob Orphanage, they humbly request continued prayers and support for this project. Once the kitchen is completed and new appliances are installed, they look forward to welcoming children to their new home and watching Mark and Jacob's love spread to so many young lives.
Power of Community
Good News from YOUR Ventura County Community

Two Local Nonprofits Supporting Children this Holiday Season
Teddy Bear Cancer Foundation
Teddy Bear Cancer Foundation's Senior Development Director, Brittany Avila Wazny, discusses TBCF's mission, future and how they provide support to families battling pediatric cancer in the tri-counties over the holidays with Neil Kreisel on CSUCI's About Education podcast.
Dancing with Our Future Stars
Dancing with Our Future Stars has been spreading Christmas cheer to children across Ventura County with their dance programs this holiday season. DWOFS provides children with a healthy outlet for self-expression and cultivates essential skills through the practice of dance, as well as promoting positive social interactions and cultivating self-confidence through exercise and music. These classes are provided totally free of charge to local schools thanks to donor support.
Click the button below to watch their jolly routine for "Rockin' Around the Christmas Tree," or visit their website to see more videos.