Power of Purpose Newsletter — October 28, 2021
Dear Ventura County Community Foundation Family,
At our annual meeting, both staff and board members stepped forward to seed the Keeper of the Dream Scholarship in Honor of Scott Hansen, VCCF Board Chair (2015-2021). This annual scholarship will support Ventura County residents who are currently enrolled in college as a sophomore, junior, or senior, and attending either an approved vocational school, community college, or 4-year university. The main requirement is that a student demonstrate perseverance in the face of adversity and a commitment to our core values of trust, transparency, compassion, equity, tenacity, excellence, and authentic connection, all traits that Scott possesses in spades.
I don't often get a chance to share my personal gratitude for Scott's service to our community, and just can't let this moment go by without sharing a bit more with you.
First, Scott embodies what it is to be a fiduciary, meaning, he puts our clients' and our community first, always! I've never seen him shy away from doing what's right, no matter how hard, and he is guided by a deep sense of integrity and commitment.
One of the many examples of this was the morning after the Thomas Fire. After losing his own home that first night, Scott was on the phone with me before dawn the next morning helping your community foundation immediately respond and raise funds to help those who were most negatively impacted. Under his leadership, VCCF granted more than $1 million in the first three weeks to support nonprofit organizations serving those most in need, including providing emergency support to families, access to childcare, and relief aid to our community's farmworkers and service workers.
Less than a year later, when the mass shooting at Borderline Bar and Grill took the lives of twelve of our neighbors and impacted hundreds more, Scott was my most strategic thought partner in helping us work through an extremely sensitive and complex situation. With his help more than $4.135 million was granted to families who had loved ones taken from them and those present at the time of the shooting. Of course, in that same 24-hour period, VCCF once again found itself responding to two more wildfires, granting more than $3.71 million to-date (not including donor advised funds grants) in disaster response related to Hill and Woolsey.
Scott brainstormed hundreds of logistics with me throughout the 2020 census, supported the launching of our Caregiver Initiative, advocated for support for our small business community and farmworkers, and has lent his financial brain anytime we needed. Throughout COVID-19, he has helped steward over $60 million to our community. As Scott passes the torch to our incoming Board Chair, Sean Leonard, I'm grateful that he is continuing as a Board Member, and I'm proud to have been able to serve with him these many years.
Please be assured, Scott took great care in working with the VCCF Board of Directors to appoint Sean Leonard as his successor. For those who have not yet met Sean, you will just love working with him! I look forward to featuring Sean in our upcoming newsletter and for you getting to know him as we do.
Finally, over the past month, because of the generosity of our community, the Ventura County Community Foundation has granted more than $729,000 to local organizations. Now, our greatest priority is to help raise the remaining funding needed for the Farmworker Household Assistance Program. I hope you will consider joining me to support our hardworking neighbors during this very challenging time by donating today.
My best to you,
Vanessa
Vanessa Bechtel, President & CEO
Scott Hansen Passes Board Chair Torch
to Sean Leonard
After six years as the Chair of the Board of Directors for the Ventura County Community Foundation (VCCF), Scott Hansen, Regional Managing Director for the Valley Market of Wells Fargo Private Wealth Management, is passing the baton to VCCF's incoming Board Chair, Sean Leonard.
During his tenure as Chair, Scott Hansen has overseen close to $100 million in grantmaking to the Ventura County community, including VCCF's disaster response efforts to help those impacted by the Thomas, Hill, Woolsey wildfires and Borderline mass shooting, as well as its COVID-19 relief efforts. Hansen has also championed the community foundation's 2020 Census outreach efforts, Caregiving Initiative, Farmworker Household Assistance Program, Vaccine Outreach & Education, scholarships to over 1,000 students, and grants to more than 500 local nonprofit organizations.
Meet Chair Sean Leonard
Sean Leonard is the new VCCF Board Chair. He joined the Board in 2019 and has previously served as Secretary. Sean is President and CEO of S. L. Leonard & Associates, Inc. which he founded in 2004. S.L. Leonard is a certified Minority Business Enterprise that provides Owner's Representation, Project and Construction management for nonprofits, public agencies, developers, businesses and investors.
Some of Sean's more notable projects are Disney Concert Hall, the Camarillo Library and over 5,500 units of affordable housing throughout Central and Southern California. He has also taught Construction Management at UCLA Extension & USC's Graduate School of Civil & Environmental Engineering.
Sean is a first-generation immigrant born and raised in Hong Kong, and has lived in Ventura County for over 30 years. Sean & his wife Gwen currently reside in Oxnard. He serves on the Boards of A Community of Friends (which develops and operates affordable housing for people with mental illness), Casa Pacifica Centers for Children & Families, and volunteers for numerous other nonprofit organizations.
Farmworker Household Assistance Program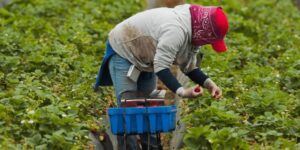 In March 2020, the Farmworker Household Assistance Program (FHAP) was formed to provide emergency relief to the thousands of farmworkers in Ventura County facing devastating economic hardship due to the COVID-19 pandemic. Since the program began, it has successfully provided direct assistance to help farmworker families meet their basic needs in Ventura County, which is home to more than 40,000 farmworker households.
Through the generosity of donors and the hard work of the FHAP team, 3,465 struggling farmworker families received $1,000 cash grants in 2020. So far in 2021, 172 farmworker families have received cash grants, with an additional 15 families scheduled to receive grants this October. In addition, the Board of Supervisors, inspired by the many donors to FHAP, allocated more than $3 million.
As the pandemic's devastation continues, farmworker hardships have deepened and increased as debts pile up, rent goes unpaid, and families become increasingly desperate. Requests for financial assistance continue to pour in, and an additional 2,800 additional farmworker families needing financial assistance have now been registered and qualified. With more requests coming in, we need your help more than ever! Please give what you can, as soon as you can. Every dollar makes a difference.
VCCF Scholarships Open
We are excited to announce that the 2022 VCCF Scholarship Application is now open! We have over 85 scholarship opportunities for students to apply and are able to award over 1.3 million dollars in scholarships to students in Ventura County! This year, we are implementing a soft deadline of December 10, 2021. Any student who submits their application by the soft deadline will have VCCF staff review the application for any errors. Students will then have the opportunity to address any errors before the final deadline of January 21, 2022. We are also hosting convening's and supports for students who need assistance, these will take place every week until the January 21, 2022 deadline. If you have any questions about the VCCF scholarship program, please visit our webpage or contact Malena McKaba via email at mmckaba@vccf.org.
VCCF Visits Native Plant Nursery
and Ojai Raptor Center
This October, VCCF visited two locally-based nonprofits, the Native Plant Nursery with the Santa Monica Mountains Fund and the Ojai Raptor Center, as part of our environmental listening tour for local nonprofits focused on nature, climate, and wildlife.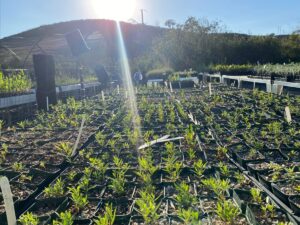 The Native Plant Nursery, Santa Monica Mountains Fund
401 W Hillcrest Dr, Thousand Oaks, CA 91360
---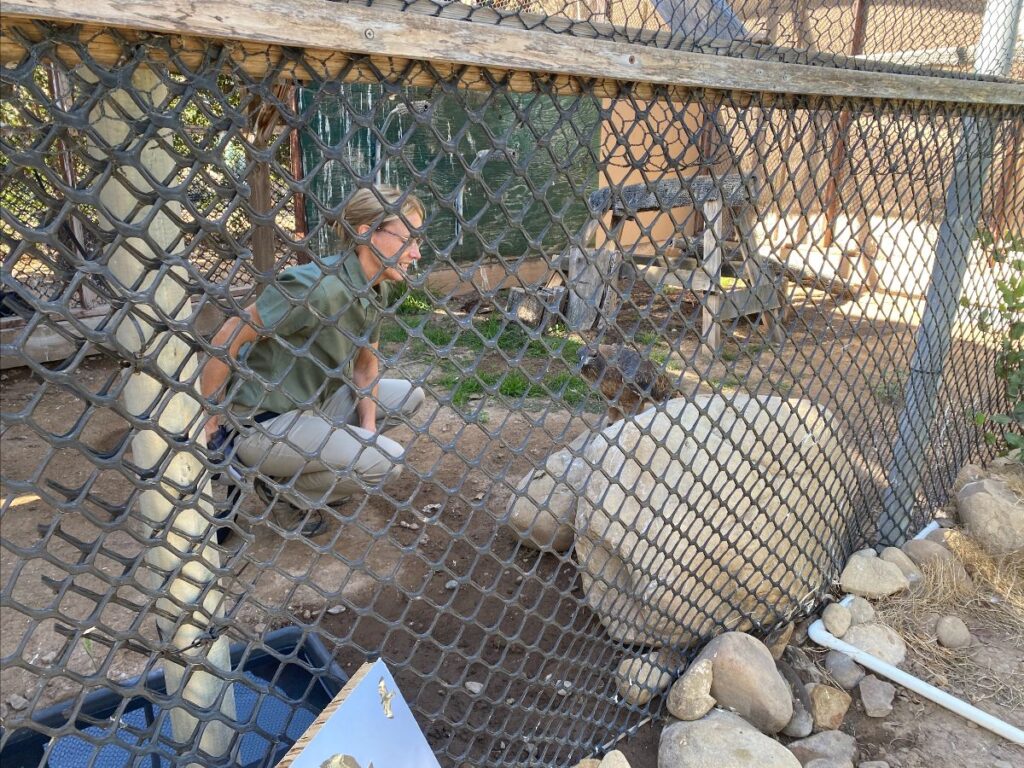 Ojai Raptor Center
370 Baldwin Rd, Ojai, CA 93023
Bonnie Gilles Featured in
Pacific Coast Business Times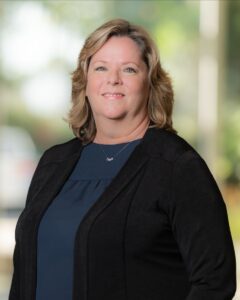 VCCF's Chief Financial Officer Bonnie Gilles was featured in the Pacific Coast Business Times for their special report on Top CFOs in the Region. This report honored 25 top CFOs who are "making an impact on the region," both at companies and non-profits located in the tri-county region. Congratulations, Bonnie!
Power of Community
Good News from YOUR Ventura County Community
The Importance of Redistricting
What is Redistricting?
Every ten years, districts must be redrawn so that each district is substantially equal in population. This process, called redistricting, is important in ensuring that each board member represents about the same number of constituents. The Board of Supervisors wants to hear from you on how these boundaries should be drawn. State law requires cities and counties to engage communities in the redistricting process by holding public hearings and doing public outreach, including to underrepresented and non-English-speaking communities. Ventura is asking for your help to plan, draw, and re-divide new City districts. The finalized maps that you will help us create will define the seven Ventura district borders, and these new districts will impact how you elect your Council Members for the next 10 years.
Why does redistricting matter to me?
Redistricting determines which neighborhoods and communities are grouped together into a district for purposes of electing a board member. You have an opportunity to share with the Board of Supervisors how you think district boundaries should be drawn to best represent your community. Keeping communities of interest together is a high-ranking criteria in the redistricting process.
How to participate?
Share your specific thoughts, draw a map, or attend an upcoming workshop to get involved!
Submit written testimony about the process or a specific map
View the calendar of public hearings at which you can speak about the process or on a specific map
Define your neighborhood or community of interest
Explain why redistricting is relevant to your community
Talk to your neighbors and local organizations