Power of Purpose – November 18, 2020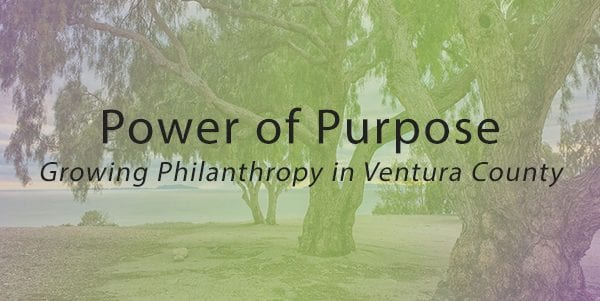 Dear Ventura County Community Foundation Family,
This past Monday, VCCF was honored to help sponsor Make-A-Wish Tri-Counties' LA RAMS Night for Wishes. Their talented CEO, Pattie Mullins, always shares about the power of wishes, and you could definitely see it that evening in the face of this very sick little boy as he was granted his big wish.
After the virtual event, I visited Make-A-Wish's website and smiled as I came across 6-year-old Elizabeth, the tiny fashionista, who doesn't let her leukemia diagnosis get in the way of expressing herself through style. Her wish involved working with the Macy's Fashion Office to design a dress with their INC team in January. Could you just imagine?!
And, I can't even tell you how ecstatic 7-year-old Tai was when he received his wish to be a Pokemon Master!
As you've surely come to appreciate, because of you, the Ventura County Community Foundation is able to support hundreds of local nonprofit organizations and thousands of their clients. The causes we are able to support together include education, the arts, animals, the environment, senior services, social justice, health and wellness… and the list goes on and on!
From November 12 to 18, we celebrate Community Foundation Week, a time when we can share and reflect on the stories of impact built over a 33-year history. We are proud to be a part of a network of more than 900+ community foundations across the country dedicated to bringing donors and residents together to create a better world.
I hope you'll join me in recognizing our collective impact and the difference we can all make together. Your love and generosity warms the hearts of so many. Thank you!
My best to you,
Vanessa
Meet Our New VCCF Teammates!
We have added new leadership to our team — please join us in welcoming Jeffrey Lambert, our new Chief Operating Officer (COO) and Tracy Tagawa, our new Chief Compliance Officer (CCO). We are thrilled to add their talents, insights and expertise to the VCCF family!
805 Living Article: We're All in This Together
We are honored to be featured in 805 Living Magazine's Giving Back issue along with our fellow friends in philanthropy, the Santa Barbara Foundation and the Community Foundation of San Luis Obispo, to discuss the role of philanthropy and collaboration on the Central Coast. As the article states — we are all in this together!
As 2020 U.S. Census Count Ends, Ventura County Near Top in National Response Rates
As printed in the recent VC Star article, the 2020 U.S. Census count ended last month with Ventura County achieving one of the highest self-response rates among 3,215 counties in the nation. That's an accomplishment that will help maximize billions of dollars in federal funds that will come to Ventura County over the next decade.
The federal government had initially projected that Ventura County would be in the bottom 2% of counties nationwide for self-response rates, said Vanessa Bechtel. Instead, Ventura County wound up in the top 5%.
She said the turnabout was accomplished in large part by the collaboration of the many groups – including Ventura County, businesses, the faith-based community, nonprofits and others – that make up the Ventura County 2020 Complete Count Committee.
VCCF 2021 Scholarship Season Opened Nov. 25
The VCCF Scholarship Program opens doors of educational opportunity for students of all ages. We firmly believe that by affording access to higher education to individuals, our entire community is strengthened. A scholarship is more than a financial award—it is the key that unlocks the future for deserving students by building their confidence and removing obstacles that stand in the way of success.
The 2021 VCCF Scholarship season is nearly here! The application period opens for student applicants and recommenders on November 25, 2020 through January 29, 2021. Visit vccf.org/scholarships to learn more.
Join AFP for the 2020 National Philanthropy Day
Interactive Celebration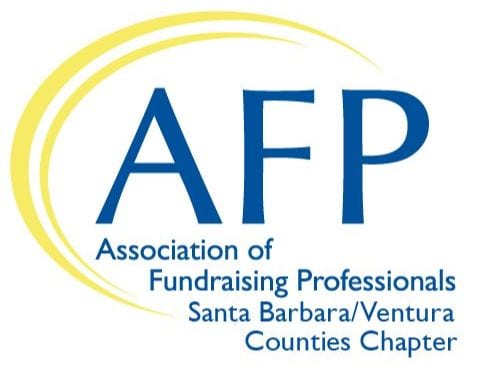 In a year of unprecedented change and disruption, it is most important to come together to recognize those that have supported our communities and causes, and helped make the struggle more bearable.
Join the Association for Fundraising Professionals, Santa Barbara/Ventura Counties Chapter at this year's VIRTUAL National Philanthropy Day celebration where we will honor these special individuals and organizations!
Congrats to the 2020 Honorees!
Philanthropist of the Year | Kate McLean
Volunteer of the Year | Karen Allen
Youth in Philanthropy | Zoomers to Boomers
Fundraiser of the Year | Claudia Armann
Exceptional Adaptability| Kids & Families Together
Champions for Social Justice| Krystal Farmer Seighart & Simone Akila Ruskamp
An Evening of Hope – Virtual Variety Show
We are a proud sponsor of this virtual variety show hosted by our friends at the Ventura County Family Justice Center Foundation.
The show will premiere on their Facebook page at 6:30 PM on November 19 and feature great acts like REO Speedwagon, Tower of Power, Ignition, special guest Gregg Bissonette and the Reddcoats, and more. This event as it is FREE for viewing.
Movement Building
Fellows Program Opportunity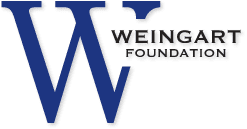 Applications are due by January 11, 2021 at 5 p.m.
Fellows will be announced by early March 2021.
The Weingart Foundation is now accepting applications to the second cohort of the John W. Mack Movement Building Fellows program. This program helps leaders new to their roles develop their adaptive leadership skills, hone their leadership stance, improve their ability to develop more effective campaign strategies, and better access resources that support them as leaders in movement organizations and networks, all through a racial justice and equity framework. Twelve emerging leaders will be selected to engage in transformative leadership development training, peer learning and coaching over an 18-month period.
For more information on the John W. Mack Movement Building Fellows program, including eligibility, selection criteria and how to apply, click below.
Good News from YOUR Ventura County Community
This month we are proud to feature Harbor House. Harbor House is a social service agency based in Conejo Valley dedicated to helping those who are most vulnerable in our communities including those who struggle with food and housing insecurity, unemployment, addiction, mental illness, and abuse. Ventura County Community Foundation is a proud supporter of Harbor House.
"We at Harbor House are grateful for the grants Ventura County Community Foundation awarded to us to help others in need due to the COVID-19 crisis. Three main ways we have helped our clients is through providing motel stays, a daily pick-up food program, and rental assistance.
Our Winter Shelter closed in the morning on Monday, March 16. We immediately put our clients into local motels so they could be sheltered and safe from Covid-19 as we received the shelter in place order. Since March 16 to date we have spent $56,964.04 on motel rooms. Some of our clients qualified for Project Room Key and the subsequent program Project Room Key Motel Voucher Program, but we had some clients who did not qualify. and needed to stay in a hotel due to health concerns.
On March 16 we changed our nightly dinner program to a pickup sack lunch program with occasional hot meals. To date we have served over 13,530 meals. As of the end of August we have spent $1,438 on the daily pick up meal program. We have been blessed by the community who has donated almost all the food associated with the program.
Harbor House has received many requests for rental assistance. To date since Covid-19 hit the community, we have spent $32,570 on rental assistance for 49 families which equates to 127 people. The families hit the hardest are those working in the hospitality industry including our local restaurants. We know many families are facing eviction and we are doing what we can to avoid evictions and keep families housed.
We can not thank VCCF enough for partnering with Harbor House to help our community, thank you!"