Power of Purpose — October 31, 2022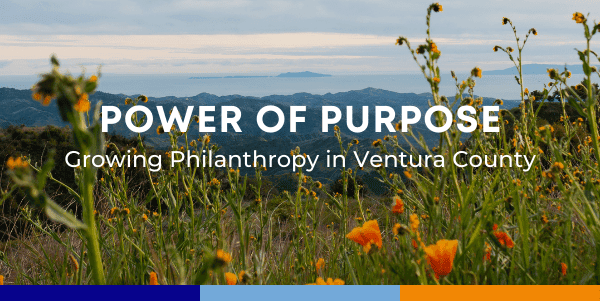 Dear Ventura County Community Foundation Family,
It has been 20 years since California State University, Channel Islands (CSUCI) held its first official day of classes. It is inspiring to read the historical timeline of events that resulted in Ventura County having its own prestigious four-year public university, and the theme for this milestone moment, "Honoring our Past – Building the Future" is simply perfect.
It has been a true community effort and visionary leadership since the founding of CSUCI that has brought life-changing education to our region. The economic and cultural benefits to our community are too many to mention here; the university is truly a cornerstone to a healthy future for all in Ventura County.
There is so much good happening in our community. Below are just a few of many examples. Bottomline, our nonprofit sector is full of whole-hearted people like you, doing all they can to create lasting impact in our shared world. Thank you!
Lastly, I hope you will join me in celebrating the recognition of VCCF Board Secretary, Leah Lacayo, for receiving the 2022 Robert J. Lagomarsino Award by CSUCI, and VCCF Vice President & Chief Financial Officer, Bonnie Gilles, who was recognized by the Pacific Coast Business Times as a TOP CFO in our region.
In gratitude,
Vanessa
Vanessa Bechtel, VCCF President & CEO
Growing Works Site Visit with Supervisor Linda Parks
VCCF staff and the Donor Peer Network toured Growing Works' Lewis Road facility in Camarillo. This hub for "horticultural therapy" helps community members experiencing homelessness practice self-care, learn valuable skills, and look beyond the barriers so often encountered when navigating Ventura County's social services network.
National Disaster Search Dog Foundation
Paws on the ground in wake of hurricanes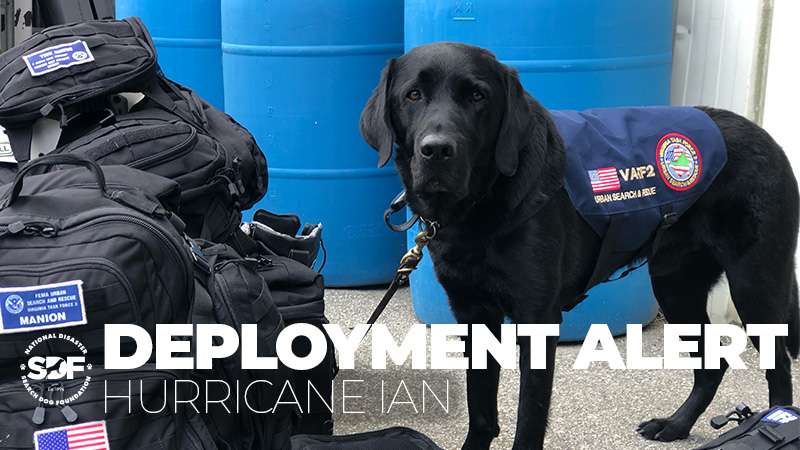 In response to the deadly destruction of Hurricanes Fiona and Ian, Santa Paula-based nonprofit National Disaster Search Dog Foundation deployed four trained canine disaster teams during and in the aftermath of these storms to help communities in need.
Kimberly J. Engberg Fund for LGBTQ+ Equality – Applications Open!
Applications are open for the Kimberly J. Engberg Fund for LGBTQ+ Equality! This fund focuses on organizations embracing LGBTQ identities and serving these communities in the counties of Ventura, Santa Barbara, and San Luis Obispo. Applications must be submitted through the VCCF Fund Portal by Friday, November 18, 2022.

This November 15, VCCF would like to celebrate everyone in our philanthropic community for their generosity and active support of Ventura County! Thank you to all of our incredible donors, and see how you can make a difference with your community foundation.
Power of Community
Good news from YOUR Ventura Community

American Red Cross Supports Thousands in Hurricane Ian's Wake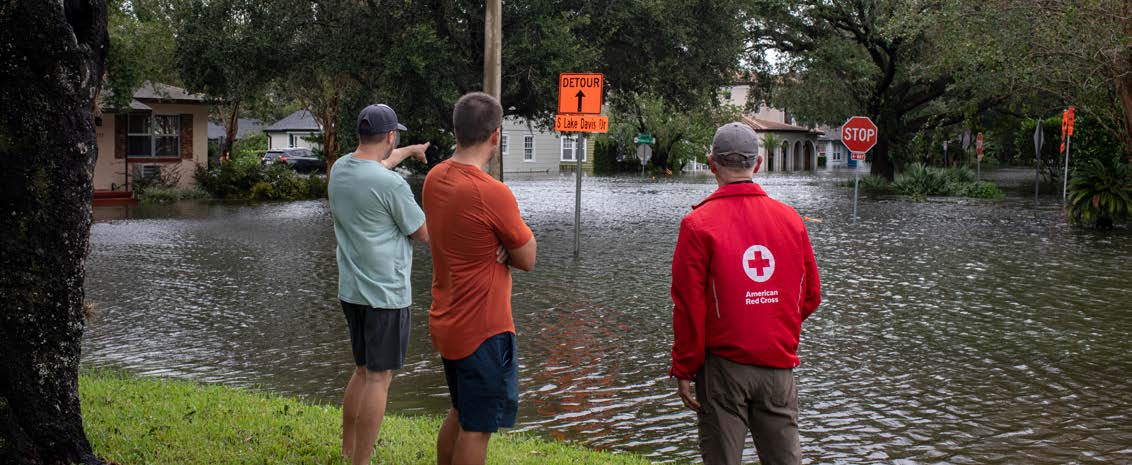 Over 1,500 American Red Cross volunteers and employees provided relief to tens of thousands of Floridians in the aftermath of Hurricane Ian, one of the worst storms to hit the state. While some 600,000 residents faced power outages and treacherous conditions as the hurricane ripped through cities across Florida, Red Cross responders worked tirelessly to offer meals, rest, emotional support and more at shelters and via emergency response vehicles in difficult-to-reach regions.
Events