State of the Region 2021 Now Available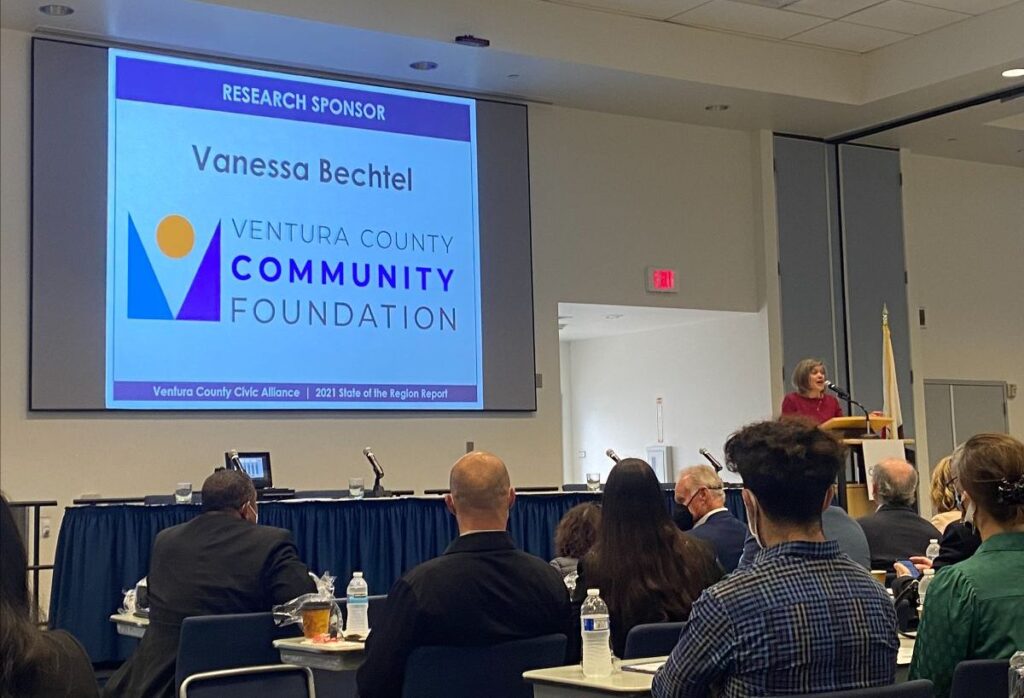 The State of the Region Report provides a unique perspective on Ventura County through independently researched and interpreted data that accurately reflects the quality of life in Ventura County. The Ventura County Civic Alliance publishes the State of the Region Report every two years. This independently researched report presents data on more than 100 quality of life indicators in Ventura County arranged into 12 key topic areas (domains). This highly respected study on Ventura County is used by elected officials, businesses, community leaders, nonprofit organizations, the educational community, and many others as an indispensable tool in understanding our region and preparing for the future.
This year, the Ventura County Community Foundation was the leading research sponsor. Click here to download a PDF version of the report, or email Lauren at lgraf@vccf.org if you would like to obtain a digital copy.