VCCF Power of Purpose Newsletter – April 28, 2023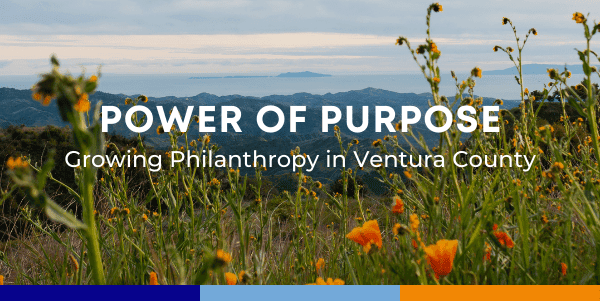 Dear Ventura County Community Foundation Family,
The Ojai Women's Fund was founded as an all-volunteer collective giving circle dedicated to making substantial grants on an annual basis to nonprofits targeting critical needs in the Ojai Valley.
I'll never forget one of my very first meetings with this dynamic and inspiring group of women who believe in the power of education as a strategy to become a team of community-informed strategic givers. The difference they are making can be felt throughout our region, and their results to-date are impressive!
My colleague Calleen Pardinas and I had the opportunity to visit and speak recently at their "Vision for Our Valley" event. The experience reminded us so much of the impressive power of a shared vision. As Peter M. Senge describes in The Fifth Discipline, "At its simplest level, a shared vision is the answer to the question, 'What do we want to create?'" The Ojai Women's Fund is creating a community that prioritizes the arts, education, our environment, health and social services.
To get involved or learn more, please visit www.ojaiwomensfund.org.
My best to you,
Vanessa
Vanessa Bechtel, VCCF President & CEO
Get Ready for Our Legacy Magazine!

Keep your eyes on your inbox next month for VCCF's first ever legacy magazine! This report is filled with stories from your community foundation about the donors, nonprofits, students and Ventura County residents whose lives have been touched by VCCF, and we're so excited for you to read it!
Celebrating Our Board Chair and Dr. Duncan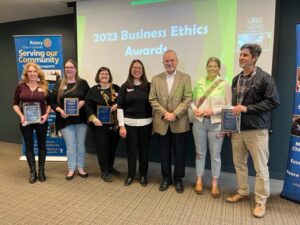 Congratulations to VCCF's Board Chair Sean Leonard for receiving the 2023 Business Ethics Award at the Rotary Club of Camarillo! This award honors "individuals and businesses in the Camarillo community who have exemplified service to others and have operated under the highest ethical standards."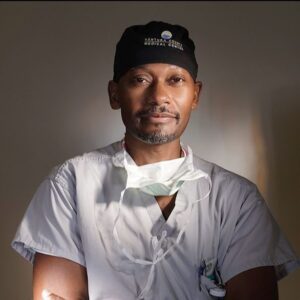 We'd also like to congratulate Dr. Thomas Duncan, Director of the Ventura County Medical Center's Trauma Department, for receiving receiving the Eastern Association for the Surgery of Trauma's President's Distinguished Service Award. Dr. Duncan serves as an advisor to the VCCF Gun Violence Prevention Task Force, participating in a cohort of nationwide community foundations to apply a public health approach to violence prevention in Ventura County.
Welcome to VCCF, Elyssa!
We'd like to welcome our newest team members, Elyssa Varela, Community Impact Officer/Executive Assistant to the Chief Operating Officer and Chief Philanthropy Officer. Learn more about Elyssa and her passion for serving our community.
VCCF-Funded Emergency Response Vehicle On Deployment
An American Red Cross Emergency Response Vehicle, funded by VCCF's Rapid Response Fund, recently returned from deployment to Pajaro, CA to address the aftermath of flooding in their community. This vehicle traveled 2,470 miles over 9 days, feeding nine communities throughout California. Thank you to all our supporters of the fund who made impact like this possible in our community and beyond.
Power of Community
Good News from YOUR Ventura Community

The Nature Conservancy
Hanson Nature Preserve, A First In Ventura County
The Nature Conservancy, a global environmental nonprofit, is opening the first publicly accessible preserve on the Santa Clara River at the Hanson Nature Preserve later this year. This preserve of nearly 1,000 acres of river and upland habitat spans two miles of the Santa Clara River, and TNC has big plans for continuing to grow opportunities for this preserve. Their goals are to create a beautiful space for outdoor education and community gathering to connect with the nature and wildlife of the river, with programs such as Spanish-language bird hikes, monthly naturalist hikes, and school field trips.
See how you can support the preserve's fundraiser for its outdoor amphitheater, trail expansion, maintenance, and docent ambassador program, and learn more about the Hanson Nature Preserve below.