VCCF Power of Purpose Newsletter – March 28, 2023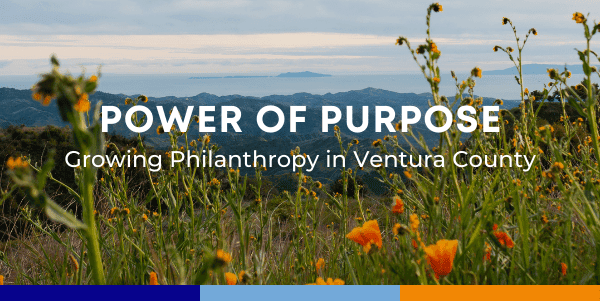 Dear Ventura County Community Foundation Family,
Although I grew up in Maine and understand how to live with weather (in Maine we like to say, "If you don't like the weather, wait a minute…"), I cannot recall experiencing the storms we've had this season in my nearly 40 years in California. These storms have brought unprecedented rainfall to our region which, yes, has had a positive effect on our drought (though it is far from over), but also devastation to many, more often those without the resources to recover quickly or fully. VCCF continues to support 805 UndocuFund and the Farmworker Household Assistance Program to provide resources to these families in need in our community.
At our March VCCF Board of Directors meeting, our Board approved more than $200,000 in grants to nonprofits making a difference in the health of our community. These grants made it possible for Westminster Free Clinic, Planned Parenthood Central Coast, and the Conejo Free Clinic to buy new medical equipment and expand services.
One example of a meaningful difference we are making together is to Health Care Foundation For Ventura County to support the Child Life Specialist at the Ventura County Medical Center. I had the pleasure of touring VCMC thanks to Amy Towner, Chief Executive Officer of HCFVC, and I must share the most impactful moment I had on that tour. I was introduced to Caitlyn Martin, VCMC's Certified Child Life Specialist. VCMC cares for some of the sickest kids in Ventura County, and Caitlyn brings ease and comfort to these young patients. With a compassionate and personal approach, she helps kids prepare for procedures from getting a shot, to cancer treatments, to surgery. These kids are comforted by Caitlyn at some of their most difficult moments. I didn't know we had this amazing service in Ventura County and I'm expect most of you did not as well. Caitlyn, thank you for the work you to do support our community, and particularly our kids.
I am confident we have a wonderful year of giving ahead. We are in the final stages our preparing our Legacy Magazine which will share many stories from our donors and nonprofit partners, and the collective positive impact we are having in Ventura County. Thank you for your partnerships.
Jeffrey Lambert, VCCF Chief Operating Officer
To learn more about Caitlin and her work as VCMC's Certified Child Life Specialist, watch this video!
805 UndocuFund Update
Our friends at 805 UndocuFund have been hard at work this rainy winter supporting local undocumented families through the storms. View the presentation below to see some of their incredible work and the families they're helping through the disasters.
Welcome to VCCF, Emily and Aaron!
We'd like to welcome two of our newest team members! Emily Marostica serves as our Scholarship Coordinator, and Aaron Weissman serves as our Database Manager.
Meet Kerry and Stacy Roscoe
VCCF interviewed Kerry and Stacy Roscoe for our March donor client interview. These longtime VCCF supporters and volunteers spoke about the the VCCF Scholarship Program, their inspirations in service, and the importance of supporting equity in education in their lives.
Power of Community
Good News from YOUR Ventura Community

"Curiosity Never Retires" with OLLI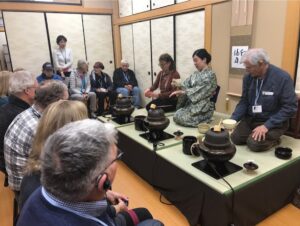 The Osher Lifelong Learning Institute at CSU Channel Islands brings the excitement and stimulation of college learning to area adults (50 or better!) who wish to extend their learning experiences in a university atmosphere, without the distraction of grading or degree requirements! Read our article by OLLI instructor and VCCF donor Jerry Clifford to learn about this fun opportunity available to you.