VCCF Power of Purpose – October 2023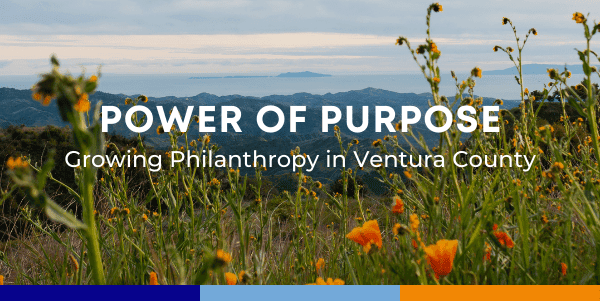 Attention animal lovers! VCCF's Animal Welfare Task Force would like your input!
My name is Christine Dale, and I have a donor-advised fund at VCCF specified for animals. When VCCF received a large fund designated for "all animals captive and wild, on the land and in the sea," I started working with Vanessa to form a task force that can advise on distributions from this important fund.
We are a panel of VCCF donors and staff; local animal welfare groups, shelters, and rescues; and advisors from the Humane Society of the United States. We provide advice regarding VCCF funds that are earmarked for animals to help VCCF make grant recommendations. We get to know local rescues and other humane organizations, and try to provide VCCF with expert advice on how best to deploy VCCF resources to benefit animals.
We would like to hear from you! Take our survey
Are you interested in learning more about the VCCF Animal Welfare Task Force?
Would you be interested in an Animal Welfare Day, visiting selected sites in the area? Some of the organizations that have received grants include a marine mammal rescue, Ventura County Animal Services, a raptor center, and many others.
Do you have any other comments or suggestions or questions?
For more information, feel free to co​ntact Calleen P​ardinas.
VCCF Grants Over $878,000 to Animal Welfare in Ventura County
This year, VCCF will be granting $878,459 to nonprofits serving animal welfare in our community, and we're so proud to share some of the awesome organizations! VCCF is supporting 19 groups in their missions to help animals, from veterinary training, to rescuing and rehabilitating wild creatures, to finding forever homes for abused or neglected pets.
VCCF Animal Welfare Committee Joins CIMWI on Sea Lion Release
VCCF Animal Welfare Committee members Christine Dale and Francesca Dominguez accompanied volunteers from Channel Islands Marine Wildlife Institute to release two sea lions off Santa Rosa Island. The two sea lions had recovered from injuries at CIMWI, a Santa Barbara-based group providing marine mammal rescue, rehabilitation, research and education. CIMWI is one of VCCF Animal Welfare 2023 grant recipients.
Donor Spotlight with Catherine Sepulveda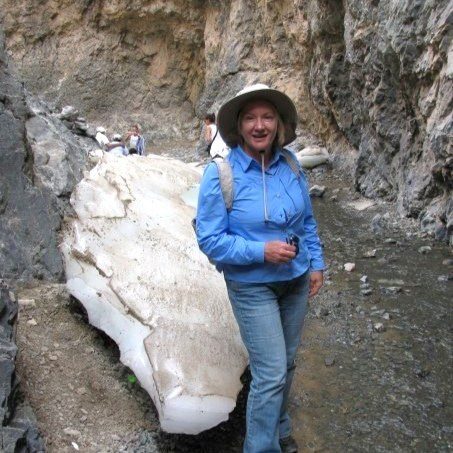 We'd like to introduce you to Catherine Sepulveda, VCCF donor client and Board member with a passion for supporting education. Hear her story and see how a reflection on dinosaur bones encourages her to continue the generosity of her late husband and to help build a better future for students throughout Santa Paula.
Ojai Raptor Center Fall Festival
ORC is excited to open their doors to the public for the first time in four years for an afternoon of live entertainment, presentations, interactive games, educational activities, tours, and a silent auction. Walk through ORC's Freedom Flight, California's largest flight cage for raptors in rehabilitation, and visit our interactive, educational booths to learn more about majestic birds of prey! There will be many activities for children and adults alike, such as face painting and crafts, and so much more!
Power of Community
Good News from YOUR Ventura Community
Ventura College Foundation
Celebrating 40 Years of Making Dreams Come True
Happy 40th Anniversary to the Ventura College Foundation! In celebration of four decades of supporting student success, the VC Foundation hosted an Anniversary Gala on October 20th, bringing together students, alumni, board members, staff, donors, community partners, and volunteers. This event marked not only a milestone of raising over $48 million for the students and programs of Ventura College but also a renewed commitment to their mission of ensuring student success.
The VC Foundation's primary goals are to remove financial barriers, enhance educational access, eliminate equity gaps in academic achievement, and empower all students to succeed. In 2022-2023, the VC Foundation provided $809,995 in direct support to over 5,000 students and facilitated another $1.17 million for 68 Ventura College Programs for 16 Departments/Divisions.
The Foundation expresses gratitude for the philanthropic support that enables Ventura College students to pursue their dreams and acquire the skills necessary for success.