VCCF's First Ever Legacy Magazine, Out Now!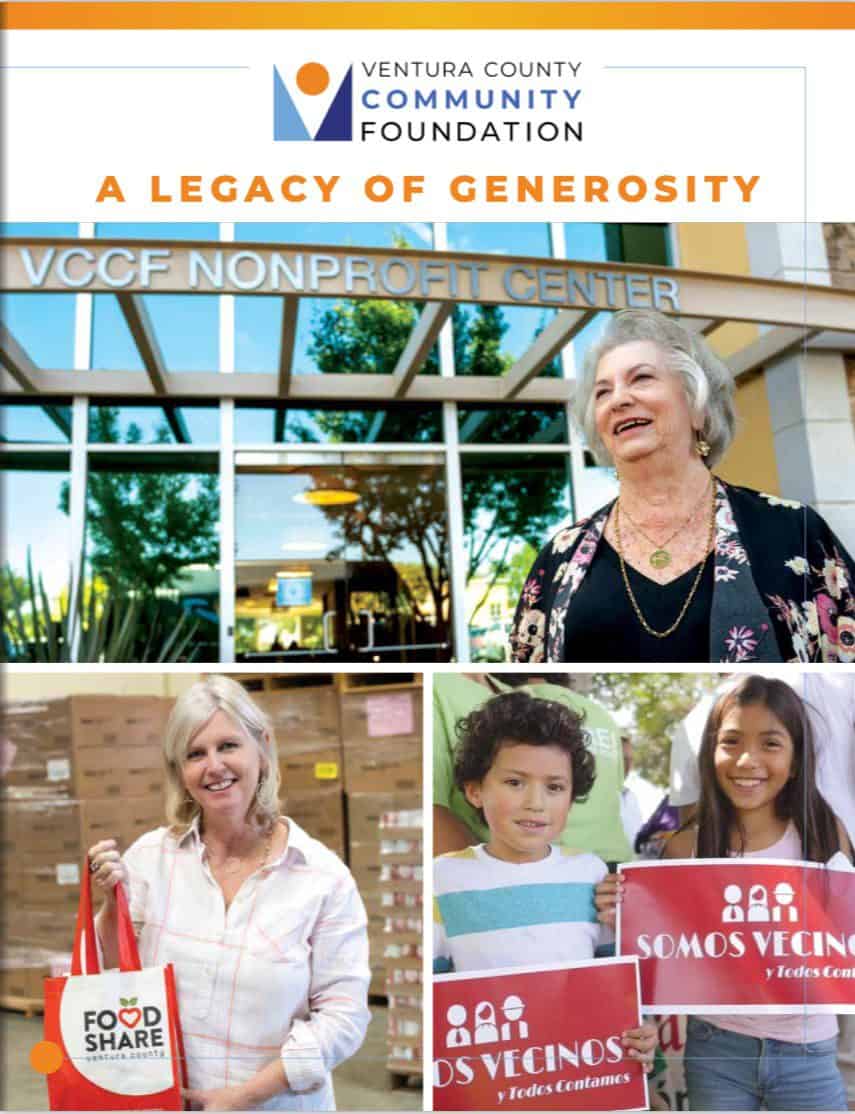 The Ventura County Community Foundation is proud to release our first-ever legacy magazine, "A Legacy of Generosity." This 42-page publication captures the spirit and heart of our donors, community members, grant recipients and nonprofit leaders as they live out VCCF's values of trust, transparency, compassion, equity, tenacity, excellence and authentic connection.
"A Legacy of Generosity" tells the story of your community foundation and the roles it plays in the stories of Ventura County through its philanthropic consulting and community leadership. We invite you to read this love letter to our community, as we carry forth the message "Somos Vecinos y Todos Contamos" — we are all neighbors and we all count! This magazine features 17 moving interviews and beautiful photography of our community and its inspiring members.
This magazine also includes an accompanying financial report for the magazine for 2023, which you can read here.
We are so grateful for the work of Stacy Miller Public Affairs, a locally-based public relations firm, who worked tirelessly to put together this stunning publication.