The Brian Patrick Gialketsis Memorial Scholarship, A Story from Brian's Father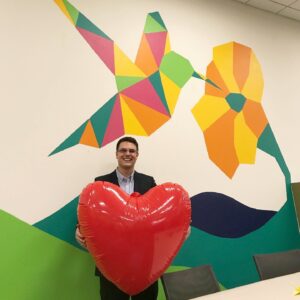 The Brian Patrick Gialketsis Memorial Scholarship was created by his family to honor the memory of his son, a passionate advocate for the environment and the LGBTQ community, determined to build a healthier community for everyone around him. Brian's father, Mike Gialketsis, wrote a short piece celebrating the memory of his son and the family's creation of the scholarship to carry forward Brian's legacy and his fight for the environment, justice, and equality.
By Mike Gialketsis
It is an honor to share with you more information about the Brian Patrick Gialketsis Scholarship offered through the Ventura County Community Foundation.
Brian grew up in a divorced family and lived his early years in Santa Paula before splitting his time between Santa Paula and Ventura. Brian was the youngest of three children and had two older sisters that helped feed his passion for the environment, equity and justice. His mom and I were both environmental planners who also valued the environment, public service and community as well as a strong connection to family. Like so many parents, we felt that building a strong academic foundation would be a key toward Brian and his sisters pursuing their dreams.
Through his experiences, Brian witnessed how difficult it was for so many kind and loving people to get ahead despite their hard work and drive. He learned early that the system was not fair and that changing the system was a daunting task, one that would require perseverance and patience. Changing a broken system was something that he was passionate about and was a challenge that he elected to take head on versus putting his head in the sand or blaming others for the problems.
Given his roots in Santa Paula and Ventura, he was proud of his community and the gifts of its people and the surrounding environment. He loved the beach and hiking the back country of the Los Padres forest. He sought to be the best he could be and to represent his home to the best of his ability. While at Buena High School, he helped launch its Environmental Club and was always available to volunteer for a beach cleanup or Food Share event. After being the co valedictorian in his class at Buena, he set off to the University of California, Berkeley to build his talents. It was there that he took on not only the academic rigor of college but also the challenges discovering his identity and developing his connection with the LBGTQ community. He navigated some difficult times at Berkeley but with the support of family and community he emerged as an even stronger champion for the environment and the rights of the underrepresented. That was his passion; that was his calling.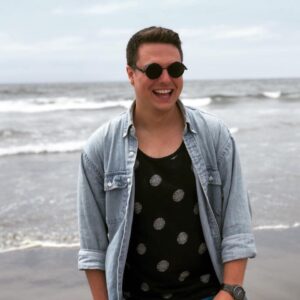 Following graduation, he worked with the university and a team of colleagues to develop and manage a range of campus initiatives to enhance the sustainability and inclusivity of the institution, some of which received national and even international recognition.
With Brian's passing at the age of 24, our family reached out to VCCF to create the Brian Patrick Gialketsis Memorial Scholarship to help further Brian's passions and to inspire others to keep up the fight for the environment, justice, and equality; especially for the underrepresented and LGBTQ community.
Each spring, our family representative reviews the field of applicants for this scholarship and is reminded of the challenges that we face as a community and as humans. But we are also inspired by the depth of determination and resiliency in so many of the applicants. We remain hopeful that our future leaders will succeed in balancing the scales of equity and that this scholarship will do at least a small part in helping others achieve Brian's passions. We offer a deep gratitude to VCCF in offering and managing such an important program.
To learn more about VCCF's scholarship program, visit our Scholarship page or please contact Malena McKaba at mmckaba@vccf.org.